"After The Fall" Exhibition Extension
Noted installation artist John Schlesinger remakes and reimagines the tiny room under the Pier's DJ booth as a super-concentrated hallucinogenic reanimation of After the Fall.
See this installation now before it changes dramatically over the next month.  To see more of  Schlesinger's work, follow him on social media at @johnschlesinger or visit his website johnschlesinger.net.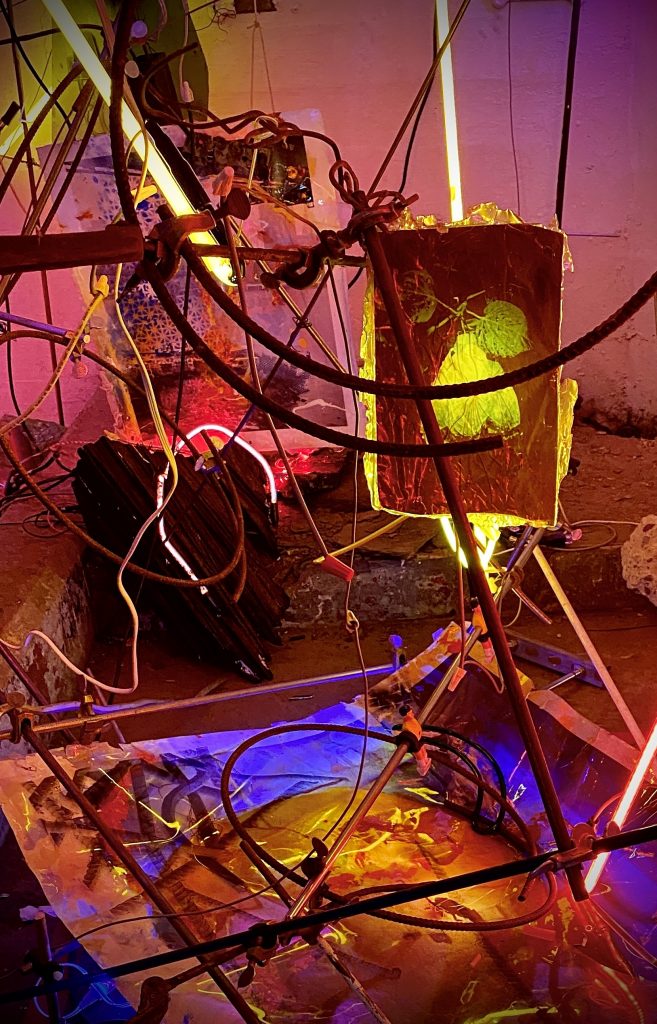 Artist Bio
John Schlesinger is an award-winning photographer, turned sculptor with work in permanent collections around the country.  He began his career in Minneapolis, resided in Brooklyn for 20 years, and has lived in Philadelphia since 1999. He is currently a Center For Emerging Visual Artists (CFEVA) Fellow.
Schlesinger's work evolved (while earning an MFA at the University of Pennsylvania) from the strictures of photography to hybrid sculptural installations that incorporate neon, casting, found materials, video, and photographs. Some of his accolades include the Rome Prize, the Louis Comfort Tiffany Award, the Aaron Siskind Award, and two NEA Fellowships.
Learn about our safety enhancements before your next visit.