After the Fall by John Schlesinger  
Join us for an exhibition by noted multimedia artist John Schlesinger titled After the Fall. The works explore the narratives of trauma, loss, memories, and renewal through recycled materials.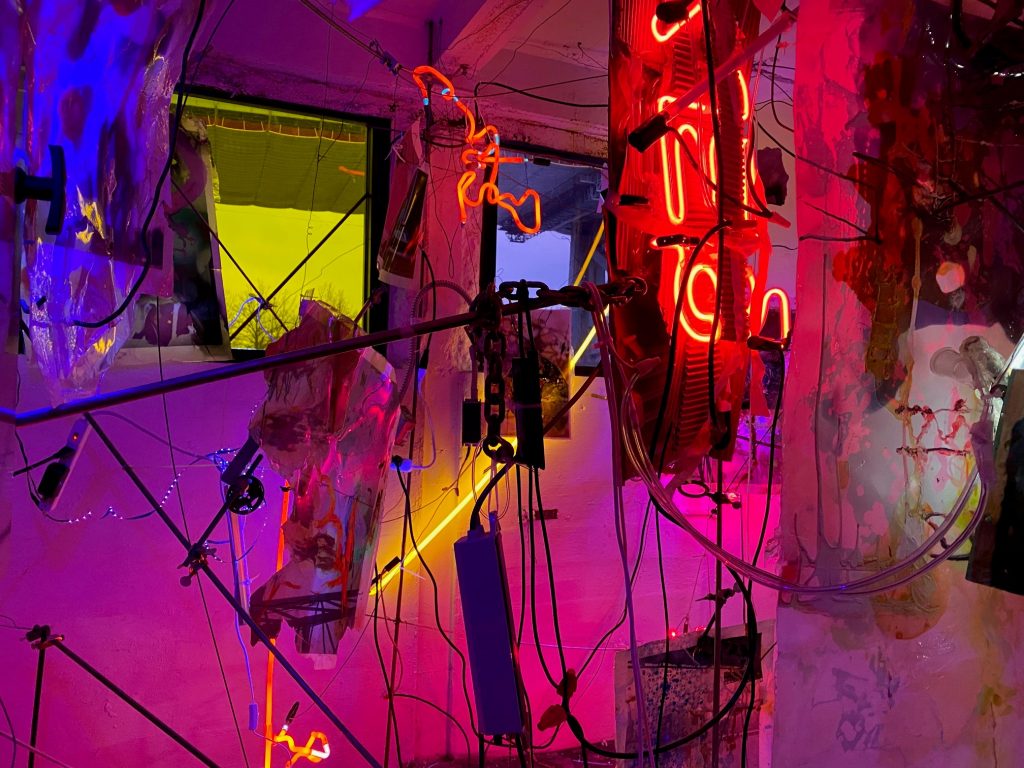 Through architectural features both present and gone — the iconic tram tower at Penn's Landing and shattered, 100-year-old windows and timbers torn from the roof at Cherry Street Pier —  Schlesinger presents a site-responsive installation combining material such as salvaged concrete, rebar, and chicken-wire windows, with historic and current photos, neon, and projections, all taken from these two sites on the Philadelphia Waterfront.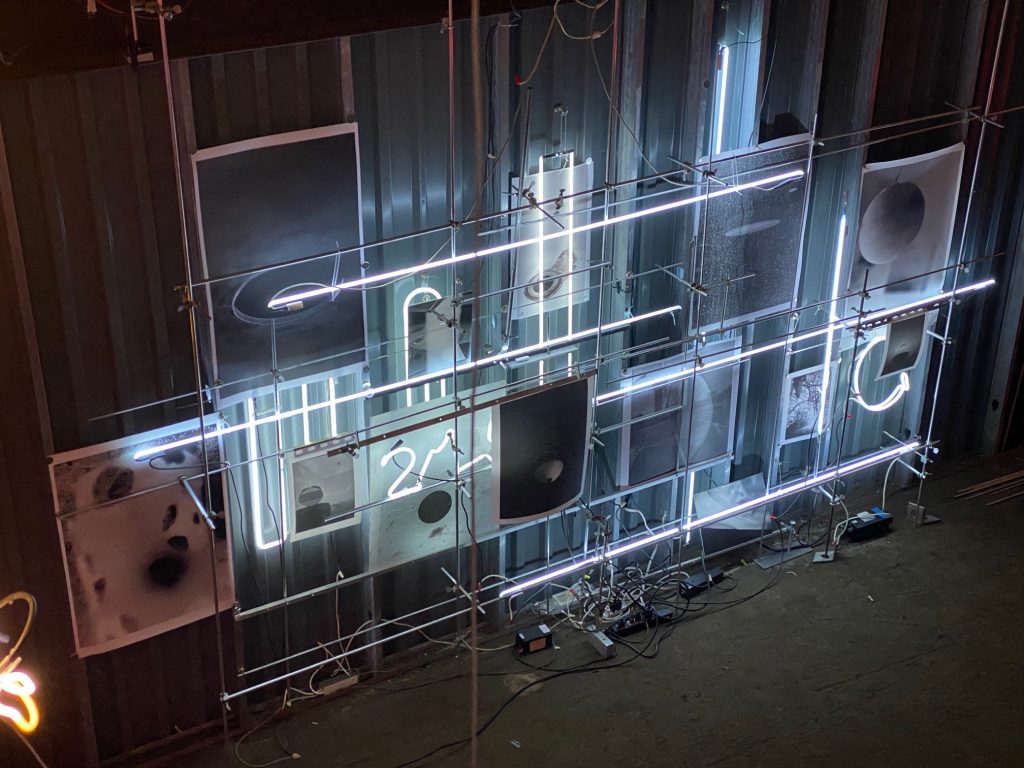 The authorship, and the presentation of the memories, is handed over to these architectural sites themselves as Schlesinger bends neon to fit the twisted pieces of rebar and concrete, resin-soaked historic photographs, found waste, and shattered glass. Visitors, when presented with these memories, will be able to collectively feel the sense of loss while simultaneously welcoming the rebirth of the Waterfront.

Bathroom installation by Noel Wilmore; Light installation by John Schlesinger
Collaborators include:
Cherry Street Pier resident artist Jason Alexis Ramirez and Kristina Thompson on chandelier painting
Cherry Street Pier resident artist James Abbott provided photos of the Waterfront
Cherry Street Pier resident artist SpArc Services Cultural Arts Center wove many of the chandelier electrical cables
Cherry Street Pier resident artist Thomcat23 is supplying transparencies
Tra Bouscaren collaborated directly on the painted photos
Joey Schlesinger also wove electrical cables
Noel Wilmore provided the bathroom installation
Experience After the Fall November 6 through April 4 during the Pier's general operating hours. To see more of John Schlesinger's work, follow him on social media at @johnschlesinger or visit his website johnschlesinger.net .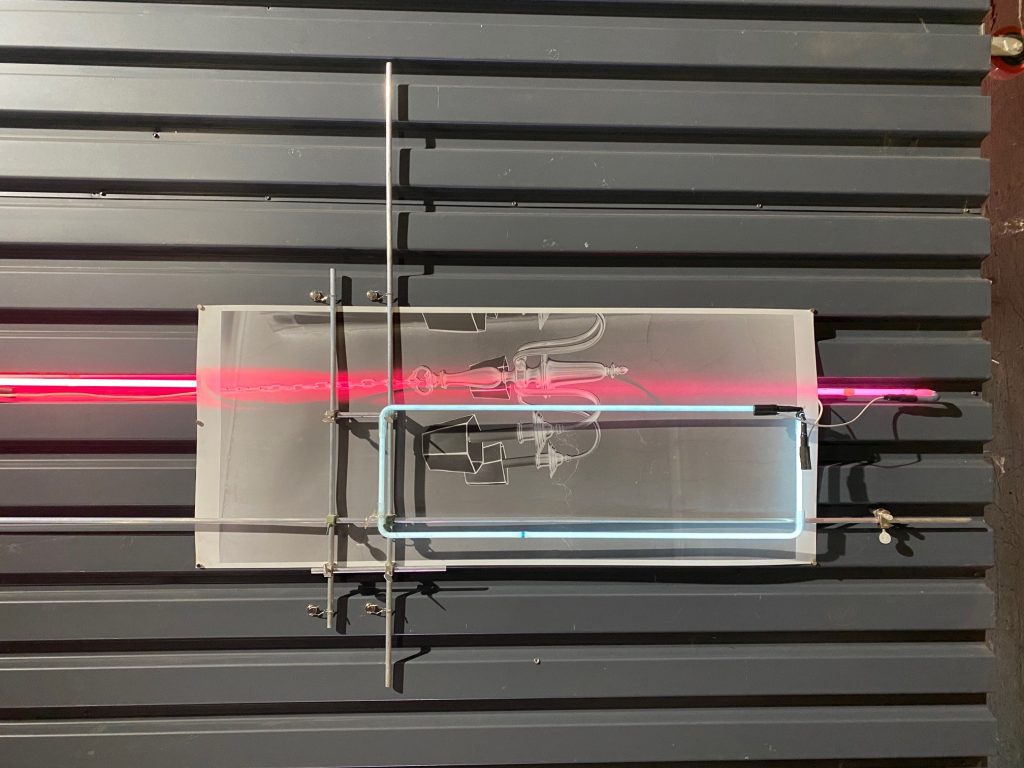 Artist Bio
John Schlesinger is an award-winning photographer, turned sculptor with work in permanent collections around the country.  He began his career in Minneapolis, resided in Brooklyn for 20 years, and has lived in Philadelphia since 1999. He is currently a Center For Emerging Visual Artists (CFEVA) Fellow.
Schlesinger's work evolved (while earning an MFA at the University of Pennsylvania) from the strictures of photography to hybrid sculptural installations that incorporate neon, casting, found materials, video, and photographs. Some of his accolades include the Rome Prize, the Louis Comfort Tiffany Award, the Aaron Siskind Award, and two NEA Fellowships.