July 9, 2020
Blog
What To Know for Your Next Visit
Take a stroll along the Pier, enjoy a bite, the views, and relax.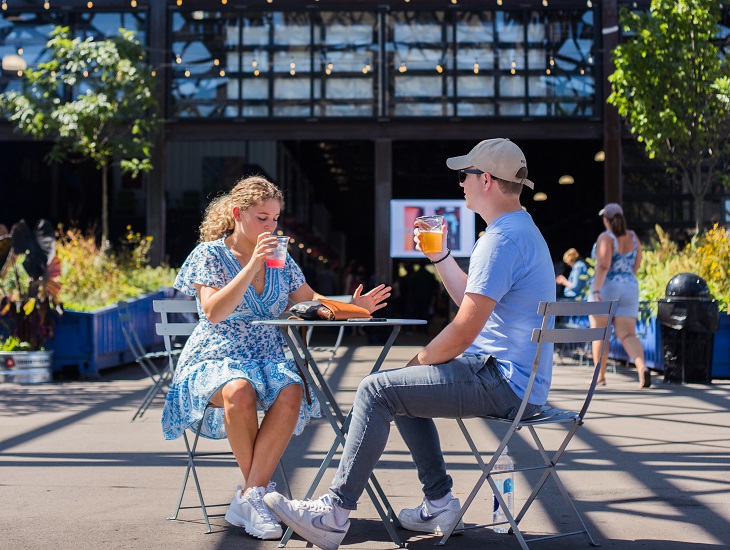 The health and safety of our guests and staff is our top priority and our safety enhancements will help maintain a relaxing, clean, and fun environment for everyone.
Safety Enhancement
The Pier's capacity will be capped at 250 individuals.
At the discretion of the artists, visitors will be allowed into the studios. Studio capacity is 2 visitors.
Visitors will be required to wear masks unless they are eating or drinking.
Food and beverage may only be consumed in the Garden and in the front of the Pier.
All forms of payment will be accepted at on-site vendors.
Sanitizing stations will be available throughout the Pier.
Special signage will be posted to help visitors practice physical distancing.
Bathrooms will be open to the public and sanitized hourly.