May 11, 2022
Blog
Get to Know Ana Thorne
Get to Know artist-in-residence Ana Thorne whose whimsical illustrations on plush surfaces express her love for Philly, adventure, and creating lasting memories for herself and others. Bonus: Guess what Ana's all-time favorite movie is? Read on, to learn this and more.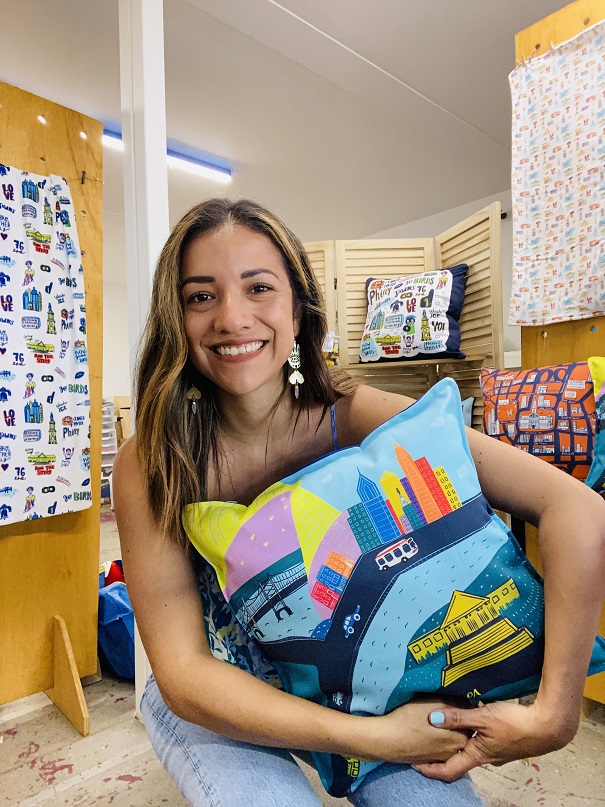 What's your favorite piece of art that you didn't create?
Picasso's Three Musicians. The quirkiness, the cubist and abstract style, in combination with the colors, makes it my favorite piece.
What's the best piece of advice someone has ever given you?
You have to be a little crazy to accomplish things and chase your dreams.
What was the most memorable reaction someone has had to your work?
A teenager looked at my map design and said, "I love this. It is not very accurate, but it shows a love for Philly." I actually took that and put it on the tags of my items.
If you could eat one food for the rest of your life, what would it be?
Tacos!  The tacos at The Garden restaurant here at the Pier are good. Order either the Birria or the Carnitas and you won't regret it. P.S. add a bit of lemon and salsa (it is not spicy) and enjoy!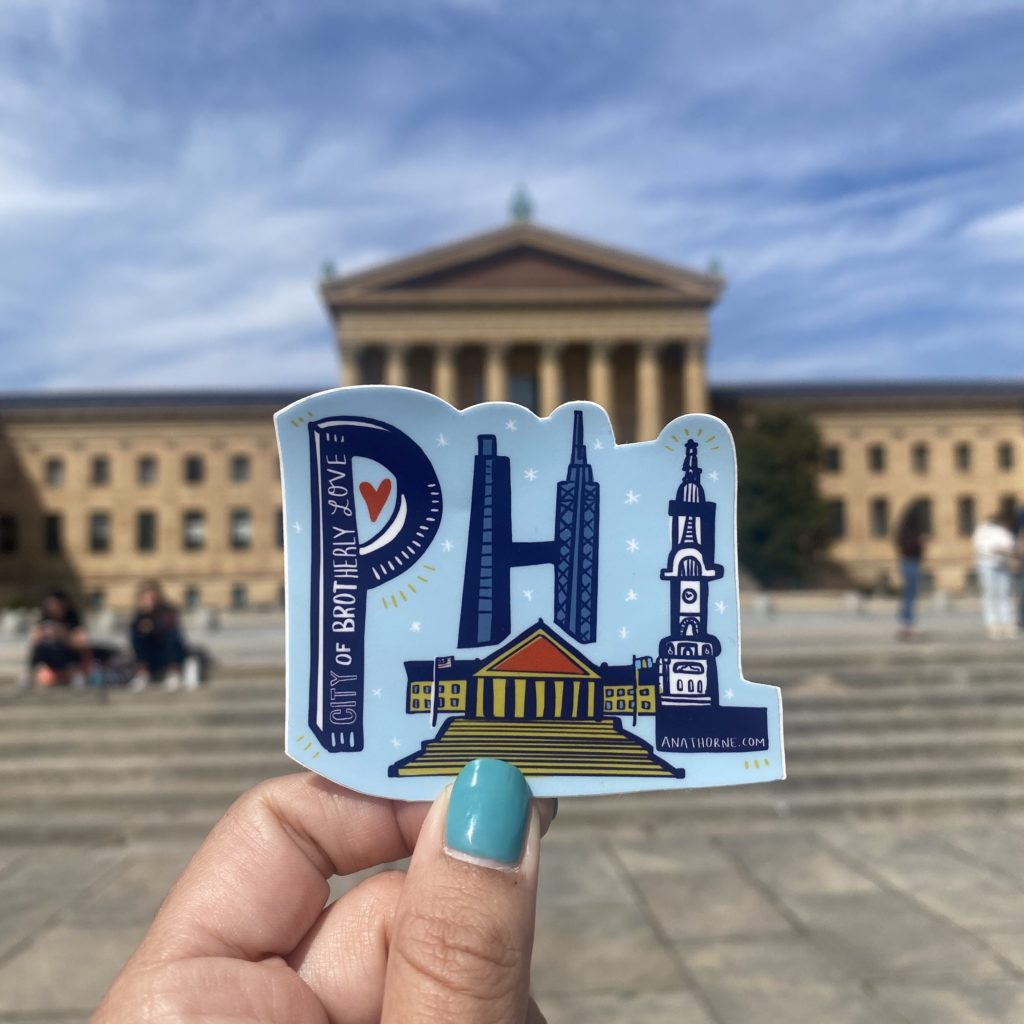 What is your all-time favorite movie?
Hmm… this is a tough one. I'll say the first one that came to mind – Big Fish. It is fun, creative, and has a great message. I am all about going on adventures and creating tons of memories. I feel like this movie has so much of that.
What is your favorite thing to do to activate your creativity?
For me, creativity comes in waves. I absorb colors, textures, situations, buildings, and memories that surround me every day. Lately, I'm all about Philly. I watch sports, walk around the city, and listen to my surroundings. Then at night, once I unwind, in the silence of my thoughts, I begin to doodle and the creativity flows.
What is one place you like to visit that always inspires you?
I love nice views. Walking by the Ben Franklin Bridge, not only clears my mind, but it never gets old. The views are amazing and always spark ideas.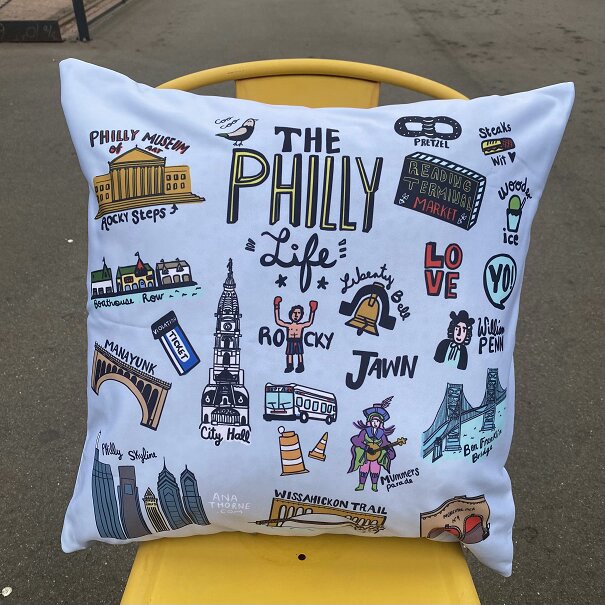 What do you want your legacy to be?
Great memories! If someone smiles after finding an old souvenir of my illustrations – I'm good. At the end of the day, material things are just things, but when you have a memory behind them, it makes it special. Hopefully, my illustrations will leave a positive and happy legacy.
This Q&A is one in an artist Q&A series titled Get to Know. All Q&A's were reviewed and edited by the Delaware River Waterfront Corporation Digital team.