Ana Thorne
Graphic Designer, Illustrator
Studio 6
Ana Thorne is a creator who plays with color and texture to create whimsical worlds on plush surfaces.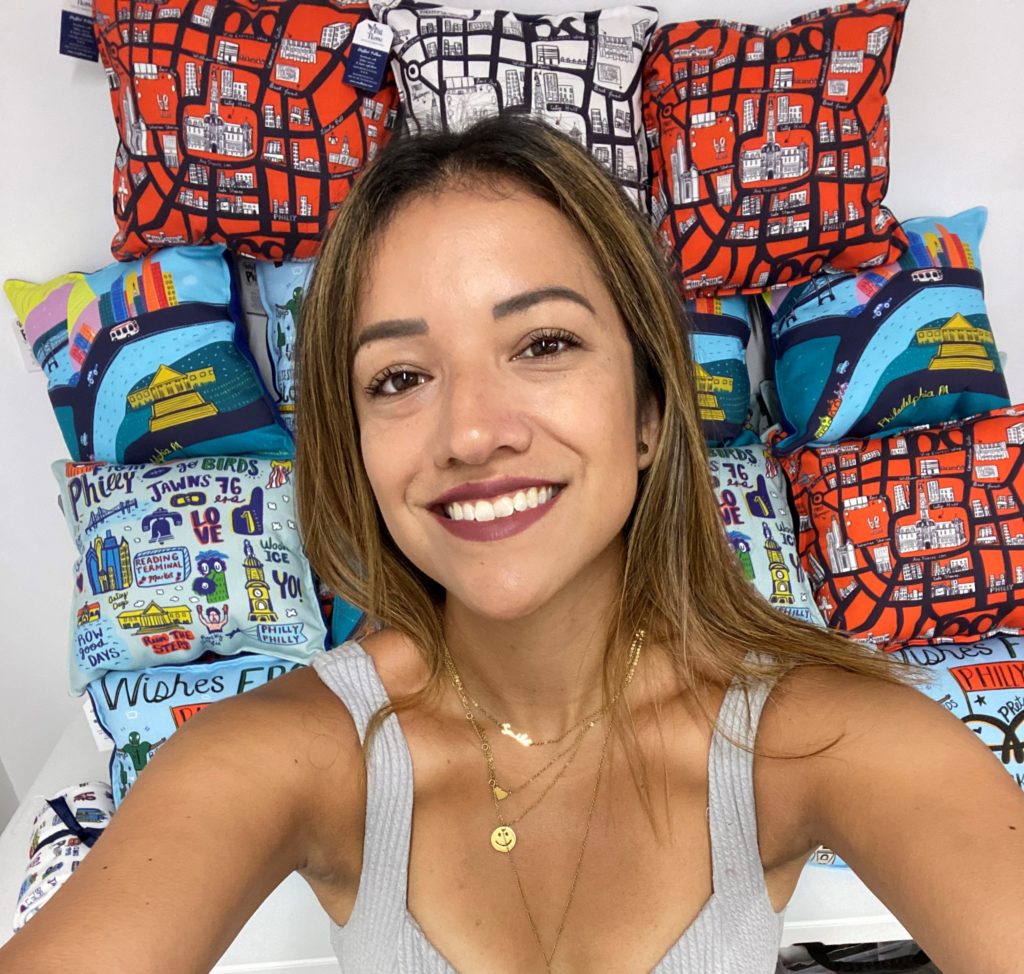 Born in Mexico and based in Philadelphia, Ana enjoys mixing colors and textures, while being inspired by the world around her.
Her passion for textures and illustrations comes from growing up in a powerful, folkloric culture. She defines her style as whimsical and loves to create illustrations by playing with words and graphics.
Thorne, who has a bachelor's degree in graphic design, mostly works with digital illustrations but loves playing with other mediums like watercolors and ink.
Thorne's specialty is creating Philly-inspired designs, which she applies to different handmade gifts like pillows, blankets, stickers, and more. Get to know a little more about Ana Thorn in this quick and quirky Q&A.
Visit Artist Website