Día de los Muertos Celebration – Registration Closed
Registration is closed.
Be sure to check out a special mural from the celebration that will be on display
throughout the holidays at the Pier.
Honor loved ones and commemorate their memory at a traditional Día de los Muertos (Day of the Dead) celebration with Portside Art Center artist-in-residence Cesar Viveros on Friday, October 30, 2020, at the Pier.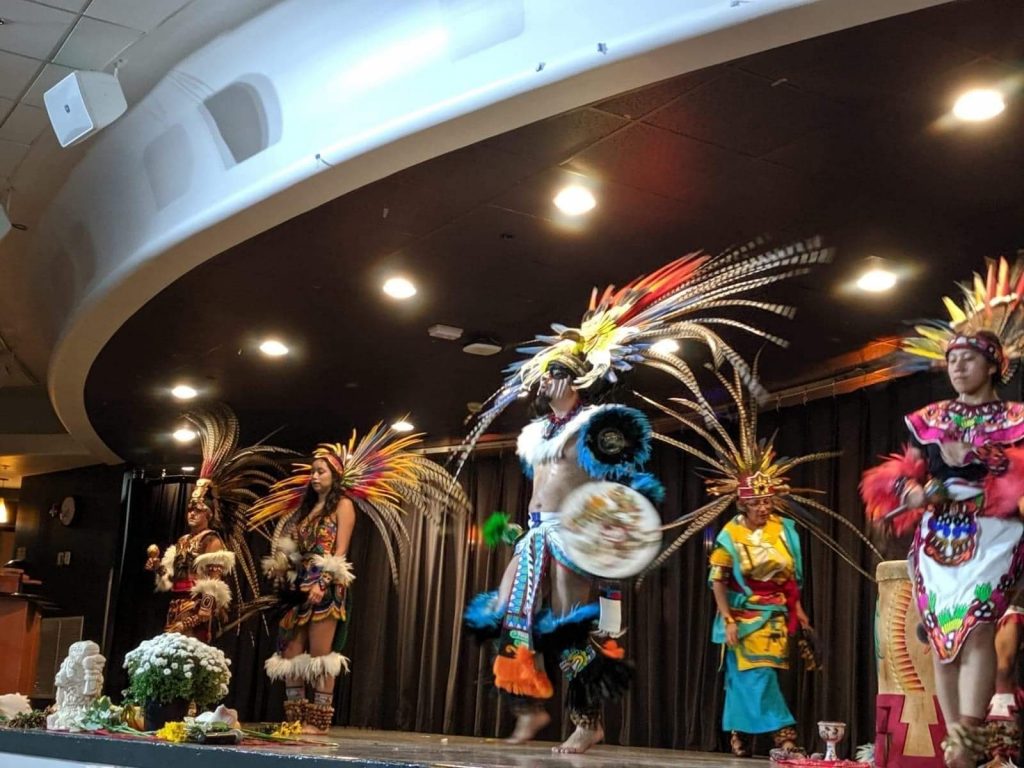 The centerpiece of the observance will be a larger-than-life sculpture of Mictlantecuhtli, the Lord of the Mexican underworld. The installation will also include a traditional Mexican altar and a mural created by Viveros with help from members of the community. The installation will be on display throughout the holidays.
There will also be a performance by Aztec dance group Kalpulli Kamaxtle Xiuhcoatl; a visit from local artist Rita Ruiz dressed as La Catrina, a character representative of Día de los Muertos; traditional Mexican fare; as well as a special greeting from representatives from the Mexican Consulate of Philadelphia.
Schedule
7:00 pm – La Catrina photo-op and crafts
7:30 pm – Incense Burning
7:30 pm – Remarks from artist Cesar Viveros
Remarks from Mexican Consulate
7:45 pm – Aztec Dancers Kalpulli Kamaxtle Xiuhcoatl
About Cesar Viveros
Portside Art Center artist-in-residence Cesar Viveros is a renowned mural artist from Veracruz, Mexico, now based in Philadelphia. In contemporary, public settings, Cesar's work provides a glimpse into ancient Mexico.
Mexican immigrants reaching out to reconnect with their cultural origins and for their vanishing cultural heritage; Hispanic people curious about typical Mexican ancient celebrations that may differ from other countries; or the general public interested in celebrations that define Mexican culture, can experience it through Cesar's diverse artwork.
The incorporation of Aztec Dance and ceremonies, large-scale, as well as miniature altars for Día de los Muertos, monumental sculptures, Fresco painting, and mosaic and feather work, are examples of some of his signature work outside of painting murals.
To see more from Cesar Viveros, follow him on social media at @cesarmural.
Safety Enhancements
The Pier's capacity is capped at 250 individuals.
At the discretion of the artists, visitors will be allowed into the studios. Studio capacity is 2 visitors.
Visitors are required to wear masks unless they are eating or drinking.
Food and beverage may only be consumed in the Garden and in the front of the Pier.
All forms of payment are accepted at on-site vendors.
Sanitizing stations are available throughout the Pier.
Special signage is posted to help visitors practice physical distancing.
Bathrooms are open to the public and sanitized hourly.