June 15, 2022
Blog
Get to Know Walls for Justice
Get to Know resident artist organization Walls for Justice. They are using art as a catalyst for social change one brush stroke at a time. Learn more about this amazing organization from its founder Sam Rodriguez, as well as fun insights about the music he loves, his favorite Philly spaces, and his bucket list trip in this Q&A.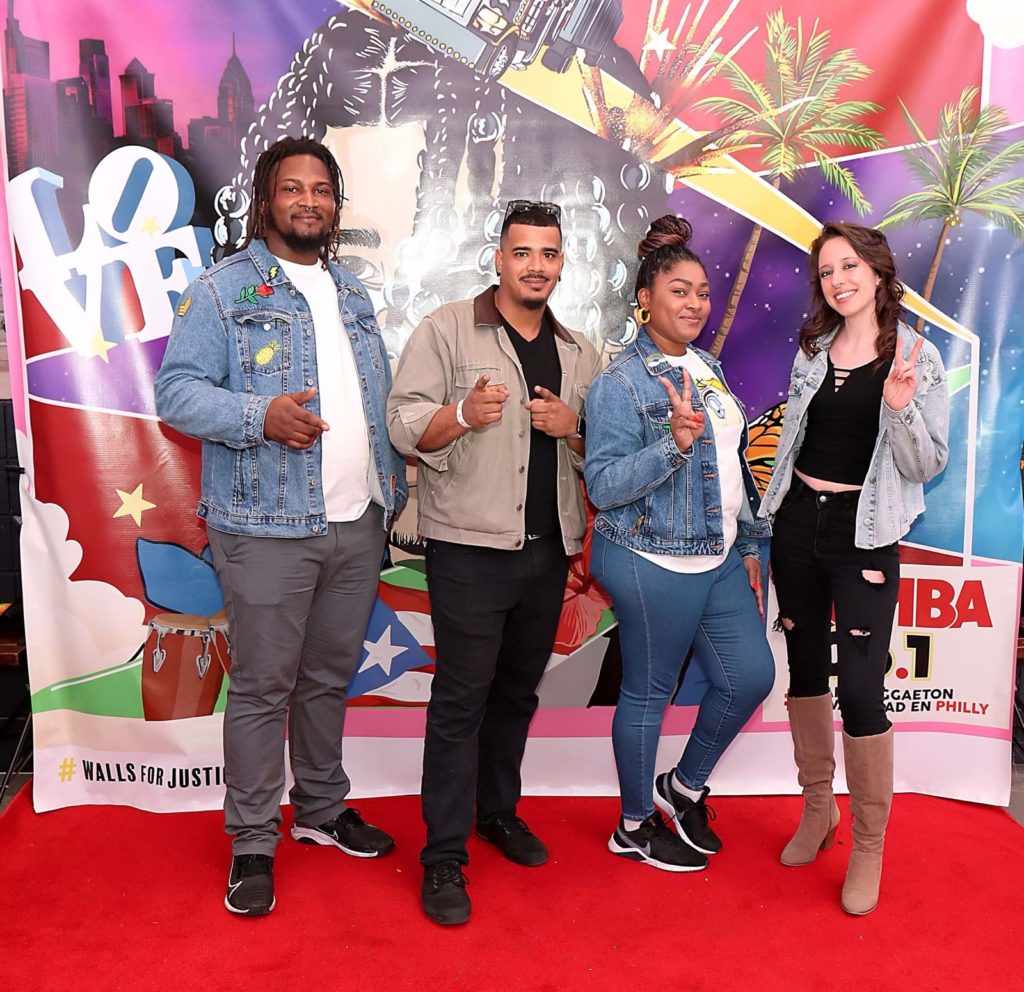 What do you consider one of Philadelphia's best-kept secrets?
Quick access to parks and nature. The amount of nature that our city has is astonishing. I enjoy going on walks at Fairmount Park and its many extensions. I love the Delaware River and its calming water. I love driving by Martin Luther King Jr. Drive and Lincoln Drive. The scenery is beautiful any day.
What's the best piece of advice someone has ever given you?
My great uncle and grandpa both told me at different times to "live in service to others." For me, to serve means to help. We can help people in our lives and in our communities with our service, expertise, and talents. The benefit of serving others is that it is mutually beneficial because it in turn opens new opportunities that could help you reach your goals.
What was the most memorable reaction someone has had to your work?
During the summer of 2020, the killings of people of color – Breonna Taylor and George Floyd, and others – sparked civil unrest and nationwide protests. Fear of protesting during COVID-19 inspired me to protest with a paintbrush. Walls for Justice was then created and painted unifying social justice messages on plywood boards that covered up storefront windows at no charge.
I saw the impact immediately. Passersby wanted to help paint. Stores asked for messages of support. The media shared our messages. Instead of anger and despair, our words, our art, became a symbol of hope.
In 40 years, what will you be nostalgic for?
In 40 years, I imagine technology will continue to change common practices, and things we know may be entirely different. What if everyone had access to murals through technology? What kinds of messages would be shared with one another? Would there still be traditional mural painters? How will the art community change? I know in the future, I'll be nostalgic for all the previous methods and tools used for mural and art-making.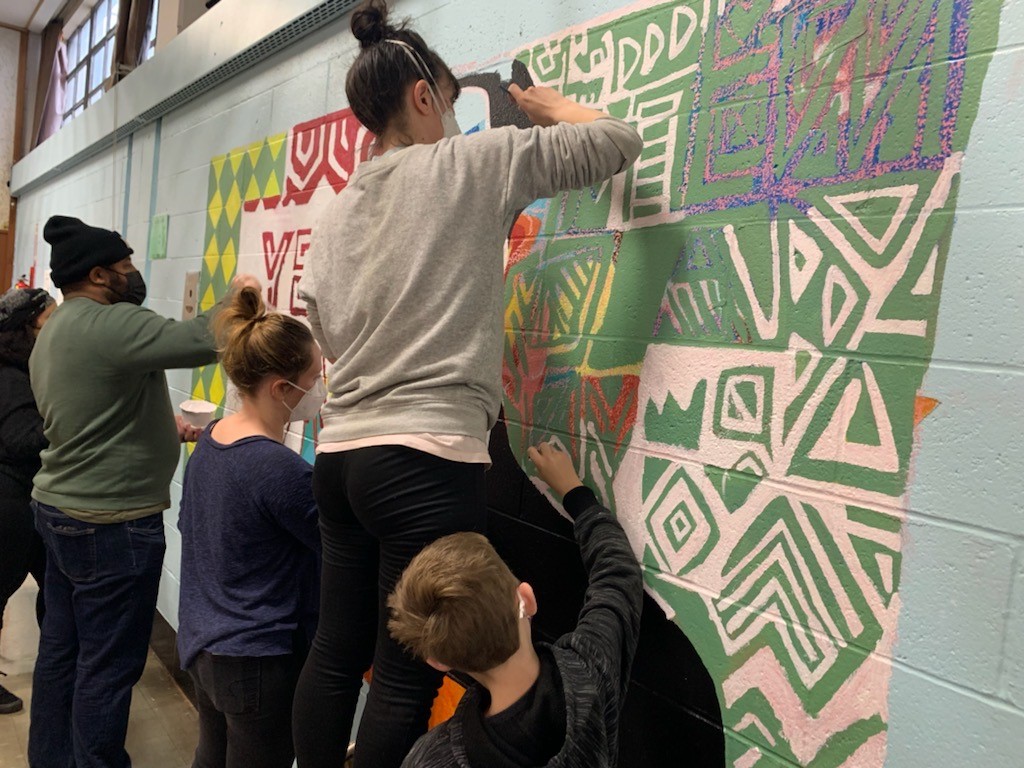 What are the top 3 songs that would be on the soundtrack to your life?
"Fly Me to the Moon" by Frank Sinatra
What is your favorite thing to do to activate your creativity?
Meditating on my intentions, helps me find inspiration. I often get mental blocks, which hinders my art-making. Most of the time, it's the false narratives that I create in my own head. Every time I finish work, I am relieved and question why I was afraid of my own creativity. I always remind myself that we are all creative beings capable of creating beautiful things.
Where is one place you would like to travel to that you have not been?
I would love to see The Great Pyramids in Egypt. There's just something so magical and intriguing about them. Ever since I was young, I have dreamed of seeing them with my own eyes.
What is one place you like to visit that always inspires you?
Honestly, the Cherry Street Pier studios. Having our first public studio (Studio 8) means the world to me. I am delighted to have a space where I can engage with our audience and the community. Personally, when I was younger in my art career, this was the type of space I dreamed of. I am extremely happy to have the opportunity to showcase our art, but also to give others the opportunity to showcase their art through our space. I welcome you all to visit our space and check out the art we showcase.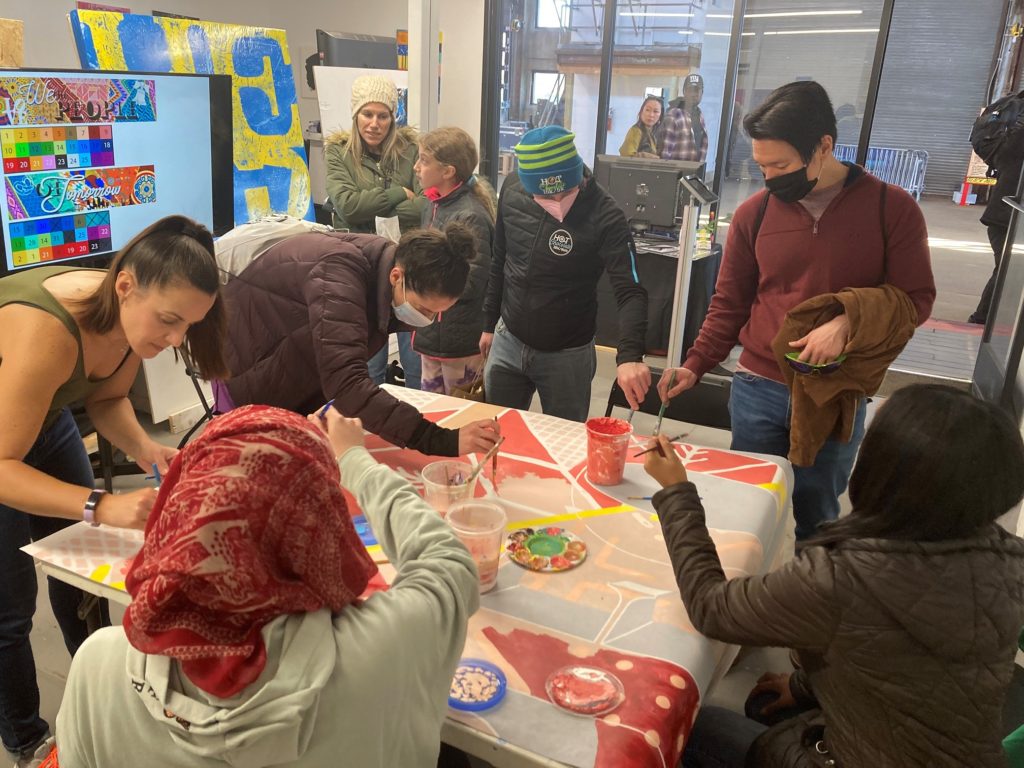 What do you want your legacy to be?
I want Walls for Justice to be my legacy. I would like for the brand to be recognized globally for using art to bring about social change. I want to inspire others to participate in creating the world we all wish to see.
What's your favorite piece of art that you didn't create?
I am currently working on my masterpiece. Although I'm afraid it may never be complete, I am happy making daily progress on it.
Life itself is my favorite work of art. Our view and response to the world are equivalent to a brush stroke on a canvas. My vision for my life is the ultimate canvas that I am painting on with love, purpose, and intention.
This Q&A is one in an artist Q&A series titled Get to Know. All Q&A's were reviewed and edited by the Delaware River Waterfront Corporation Digital team.