Walls for Justice
Mural Painting
Studio 8
Walls for Justice began painting unifying social justice messages on plywood boards that covered up storefront windows during the civil unrest and nationwide protests in 2020.
Before long, passersby wanted to help paint, and store owners asked for messages of support for the community. As the word spread about this inspiring work, th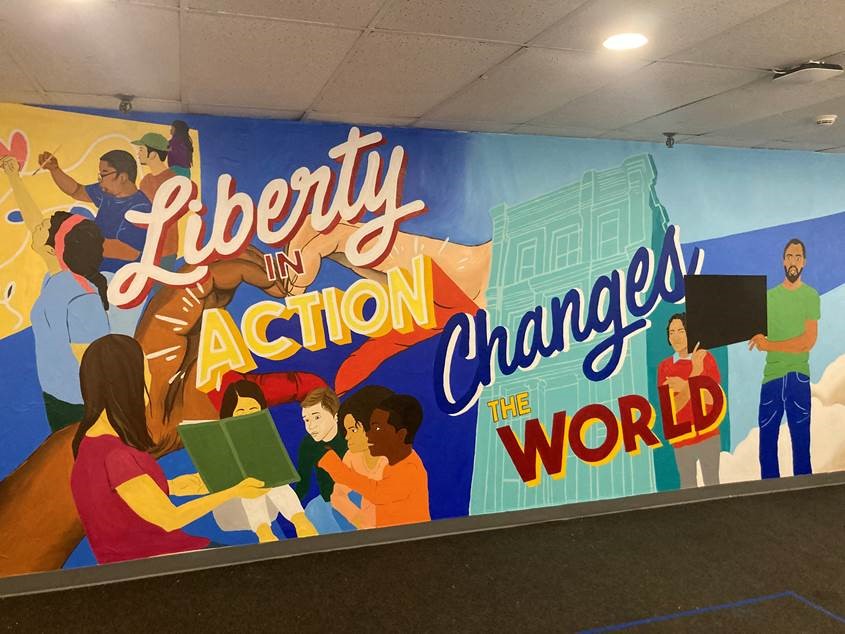 e words and art became a symbol of hope.
Today the unifying messages have sustained their power as businesses continue to support social change; artists want to utilize their talents to support social justice, and many communities of people want to and continue to, feel empowered.  Walls for Justice operates as a catalyst that brings all three together. Working with public spaces, schools, and museums, as well as partnering with local businesses to hire local artists, Walls For Justice is pushing the future forward by creating positive change through art.
Get to know a little more about Walls for Justice in this Q&A.
Visit Artist Website