October 8, 2020
Blog
Get to Know Blue Stoop
An inclusive literary hub building a community of writers, Blue Stoop provides an in-depth break-down of their core values, fun literary facts, and of course, their opinion on the cereal/ soup dilemma in this wacky Q&A. This is a 6 to 7-minute read for those interested in snuggling up with a chai latte and learning more.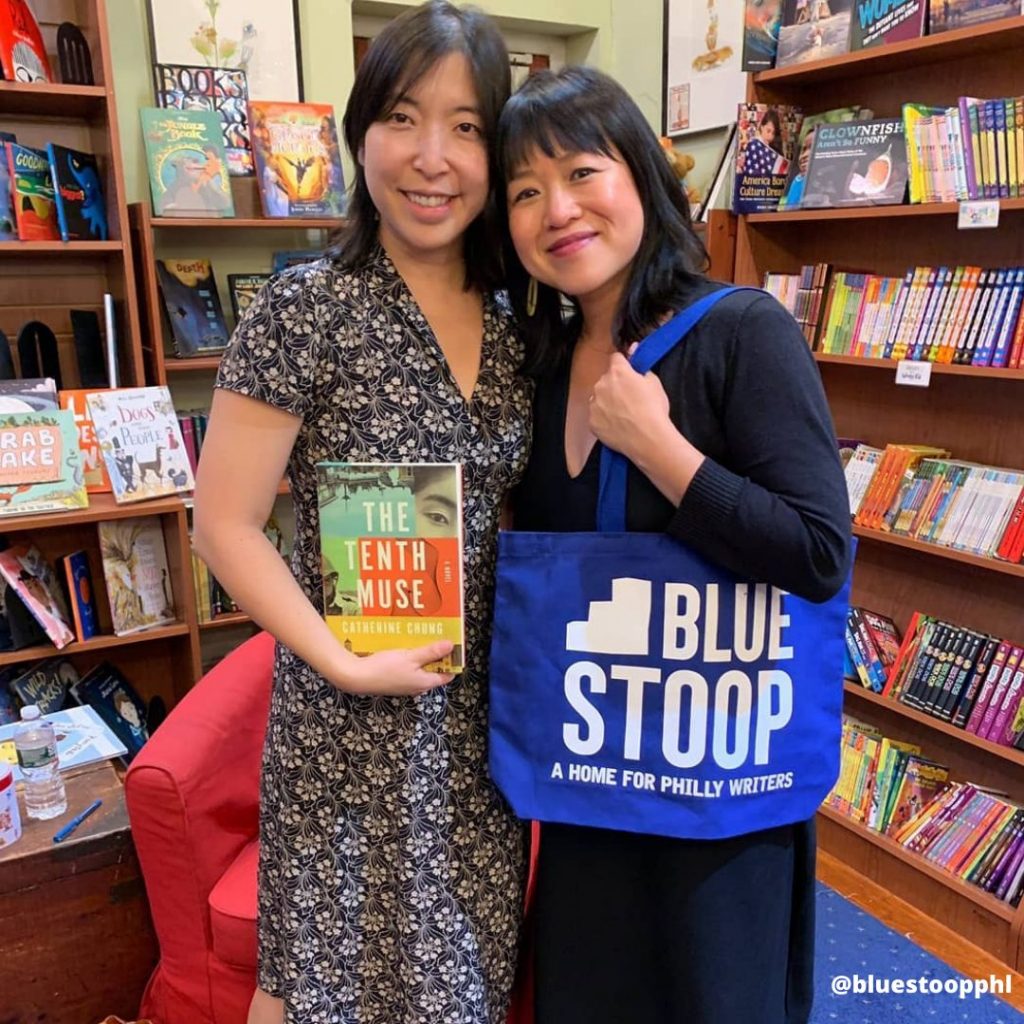 What would you consider one of Philadelphia's best-kept secrets?
The Whispering Benches at Smith Memorial Arch in Fairmount Park are situated off of the Avenue of the Republic. When you sit on one end of the benches and whisper, your voice is amplified so the person sitting across from you can hear as if you were whispering in their ear. During a time when we have to physically-distance, the Whispering Benches help us share stories with our friends even if we can't sit right next to each other.
What inspired the founding of your organization? What creative need does your organization fill? What differentiates your organization from others with similar missions?
Blue Stoop started in May 2018 when a critical mass of Philadelphia writers came together to start working towards creating a hub for literary culture — a place where writers and readers in Philadelphia can meet, work, take or offer high-quality, inclusive writing classes, and hold readings and events. We are Philadelphia's only non-university affiliated writing center that serves emerging and established writers within an inclusive literary community. Our organization is community-based — run by a small group of volunteer and part-time staff.
We know money is a barrier for an equitable literary community, so not only are our instructors reflective of Philadelphia, but we also pay them a living wage and always offer financial aid for our paid programs.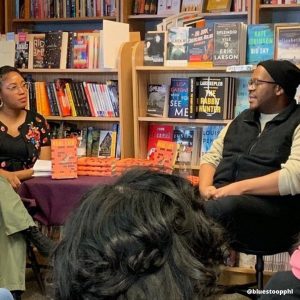 What's your organization's guiding principle/s? 
A home for literary Philly, Blue Stoop's mission is to support writers, foster creativity, and build an inclusive literary community.
The creative/artistic life can often feel isolating. What do you do to counteract that?
Blue Stoop, from its founding, has sought to get rid of the isolation writers can feel pursuing their craft. The best way to do that is to build a community of writers. We find our free, social programs are a great way to meet other writers in Philly without a huge commitment upfront.
Before the pandemic, we held Monthly happy hours at Win Win Coffee Bar. Once the pandemic hit, we were able to shift our weekly Wednesdays on the Stoop and monthly happy hours to an online format. Nothing beats our IRL time with our Philly lit community, but until we are able to meet safely in person, we are so glad to meet our friends on the digital stoop.
What's the most ridiculous fact you know?
Frankenstein's Monster did not eat meat. In the book, Shelley describes his diet, "acorns and berries afford [the monster] sufficient nourishment."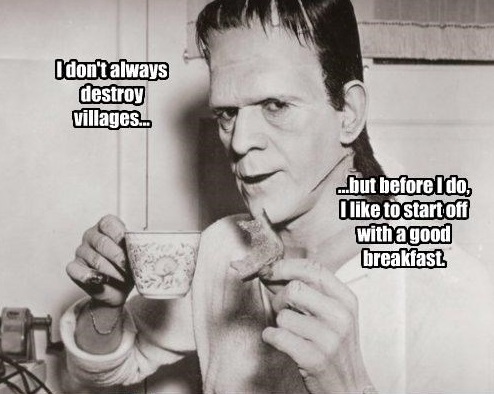 In 50 years, what will people be nostalgic for and why?
Social media. Since platforms like Facebook and Instagram were founded, they have already changed so much in their short lifetime. There are even some platforms that don't even exist anymore. Who remembers Xanga? No one knows what social media will look like in 50 years, but people will probably reminisce about the silly ways they filled their time scrolling on their phones.
Is cereal soup? Why or why not? Yes! If we're talking milk and cereal, it's definitely soup. Soups derive their flavor from boiling or soaking ingredients in a liquid. Cereal soaks in milk, emulsifying the flavors. Plus, we all know the best part of a bowl of cereal is cereal milk.
What fictional character is amazing in their book/show/movie, but would be insufferable if you had to deal with them in mundane everyday situations?
Jay Gatsby. He would spend all day talking about his ex and definitely ghost you when trying to make plans.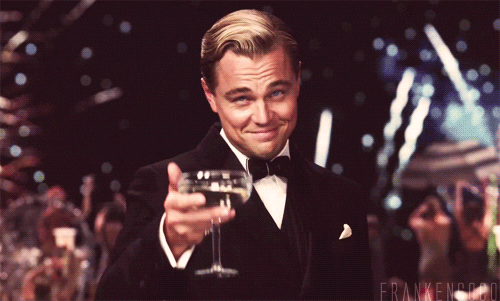 If someone asked to be your apprentice and learn all that you know, what would you teach them?
There's power in a strong and meaningful community, and if you want to build that sort of community, you need to value the people within it. Inclusivity is not an afterthought of community building; it is the foundation.
What's invisible but you wish people could see and why?
People's emotions. We don't know what people are going through at a specific moment, and it would make it easier to be understanding and accepting if we could see what someone was feeling.