SunKissed Sundays Wellness Mixer at Cherry Street Pier
Feeling burned out? Join SunKissed Media for a special Wellness mixer at the Pier on Sunday, May 22 from 12 pm to 2 pm. The event is free and open to the public.
Learn to bring more balance into your life without sacrificing your creativity and productivity. Together, we'll go deep into the subconscious patterns that cause us to self-sabotage and understand how it is that we can fully step into alignment. Optional: Bring a journal for the discussion.
About The Speakers:
Karina Gutierrez-Noriega M.S.Ed., M.Phil.Ed. Owner & Alternative Therapist
Karina is an alternative therapist – she blends clinical therapy with holistic healing to help her clients heal on a mental, physical and spiritual level. She will lead us on a self-discovery journey through sound and reflection, showing us new ways to get in tune with our inner soul.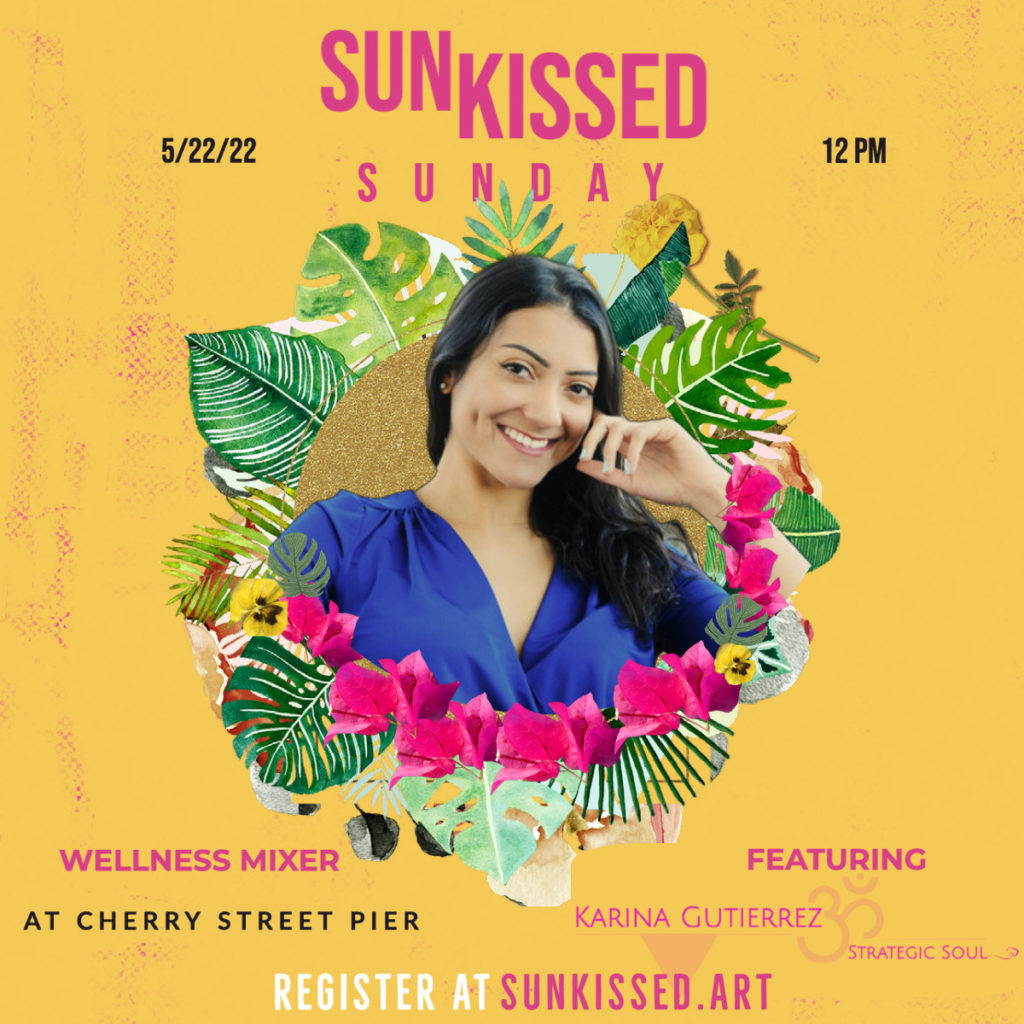 Kristen B. Cummings, Esq. Owner & CEO
Kristen B. Cummings is a Pennsylvania licensed attorney and Lifestyle Navigator. As a business owner, she understands the assignment of juggling your personal life with your professional image. Kristen will share tips about setting up your business for success, so you'll have more time for self-care.
About SunKissed Media
The SunKissed Media is a platform created for amplifying the voices and experiences of BIPOC women, including but not limited to those who identify with the LGBTQIA+ and differently-abled communities.
Learn about our safety enhancements before your next visit.
Review our parking and directions information before your next visit.