Screening Marathon of "Muestra Dislocada" part of Ana Vizcarra Rankin's "Big Maps for a Small Planet"
Join us for a special screening of Muestra Dislocada on Sunday, March 20, 2022.
This screening is part of Ana Vizcarra Rankin's Big Maps for a Small Planet. An international video performance showcase curated in Philadelphia by BrobDinGnag, Dissident Bodies, and Casa del Duende. The showcase was simultaneously co-curated by teams in Chicago (USA), Bogota (Colombia), Oaxaca (Mexico), Goa (India).
PLEASE NOTE: Please be aware that the film contains nudity and may not be suitable for all viewers. Viewer Discretion is Advised.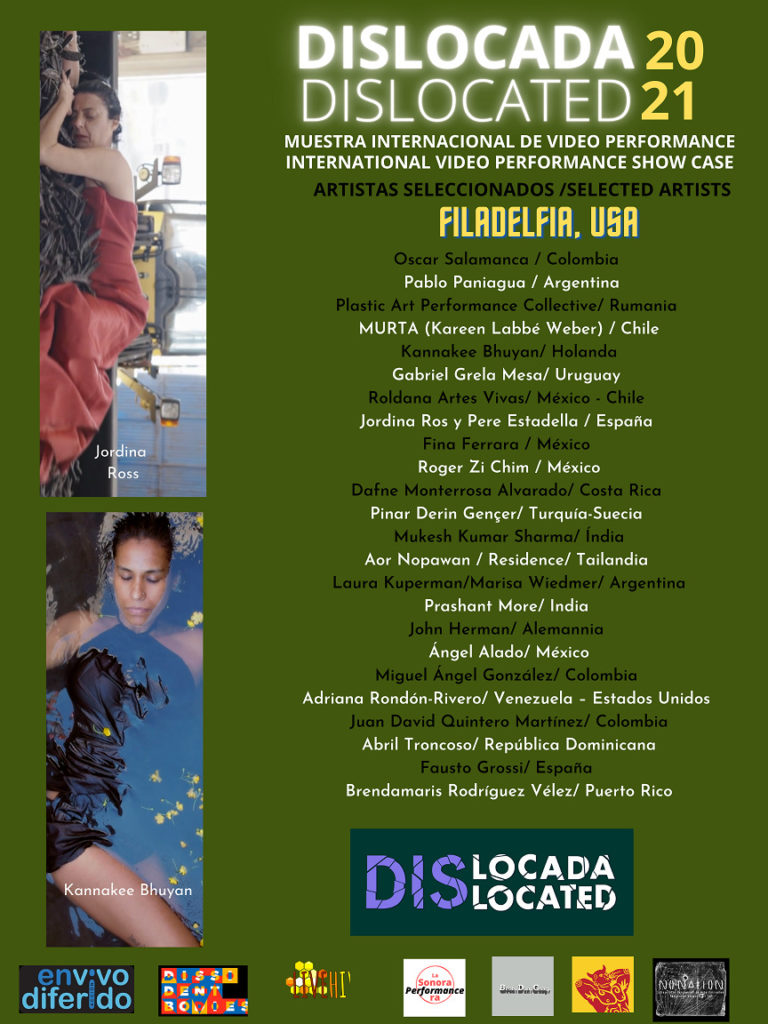 Dislocated/ Dislocada is a curatorial project founded in 2019 and is comprised of several artist collectives: Cuerpos Disidentes – Dissident Bodies (Philadelphia, USA), BrobDinGnag -BDG- (Philadelphia, USA), Casa de Duende (Philadelphia, USA), No Nation (Chicago, USA), Encuentro de Acción en Vivo y Deferido -AVD- (Bogotá,Colombia), La Sonora Performancera (Oaxaca, MX), LiveHive (India), and TAC (India).
The collective Dislocada/Dislocated was convened by Salome Cosmique (a Philadelphia-based performance and visual artist) under the Philadelphia-based collective Dissident Bodies, creating an international curatorial platform for video performance work. Since 2019 the collectives have come together to launch a transnational curatorial project placing open calls for video performances addressing a wide range of socio-cultural, political, environmental, and gender-based issues and themes among others. Given its global composition, the various collectives that comprise Dislocada/Dislocated seek to create ruptures or dislocation of cultural conditioning, heteronormativity, and gender-based struggles, all of which they see as social constructs to be critiqued and disassembled creating spaces for questioning these imperatives and in so doing creating a wider acceptance of different and more radical points of view.
Learn about our safety enhancements before your next visit.
Review our parking and directions information before your next visit.