The Queer Home CookOUT Tour
Foglifter, the San Francisco Bay Area's premier non-profit LGBTQ+ literary arts press, is bringing the Queer Home CookOUT Tour to Cherry Street Pier on August 4.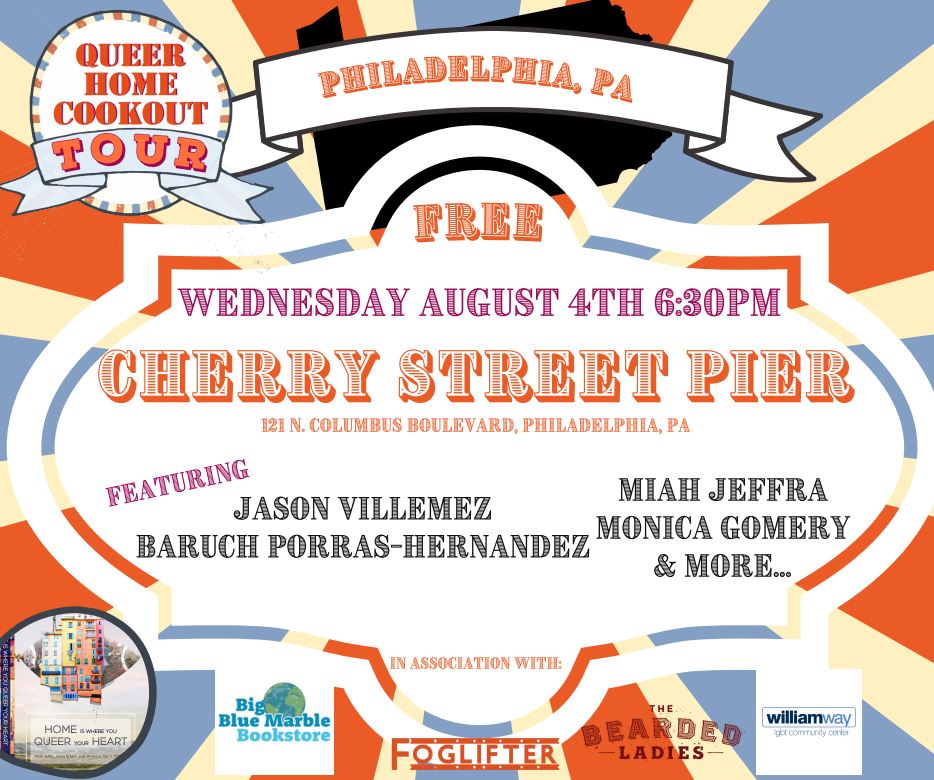 Foglifter road trips across the country to collaborate with local bookstores and the contributing writers of the Home is Where You Queer Your Heart anthology in their own hometowns for a reading. These contributors have invited a roster of local queer and trans talent to celebrate the anthology's themes of chosen family and community.
Featured readers include Maya Afilalo, Monica Gómery, Miah Jeffra, noor, Baruch Porras-Hernandez, Jason Villemez, and other special guests.
Big Blue Marble Bookstore will sell the anthology and participating author books at the event, too. The event is being held in partnership with William Way Community Center and Bearded Ladies Cabaret Co. All tour events are free and open to the public.
Learn about our safety enhancements before your next visit.
Review our parking and directions information before your next visit.
Delaware River Trail Construction: Construction for the exciting Delaware River Trail is happening along Columbus Boulevard. The project is making headway and will result in a stunning multi-use trail that will increase accessibility to the Waterfront. The trail is scheduled for completion in Fall 2021.