Virtual Writing Workshops Hosted by Blue Stoop
Whether you're interested in writing fiction, perfecting your point-of-view for cultural criticism, expanding your understanding and love of poetry, or becoming a playwright the virtual writing workshops hosted by Cherry Street Pier resident artists Blue Stoop offers workshops for every writer.
Class Offerings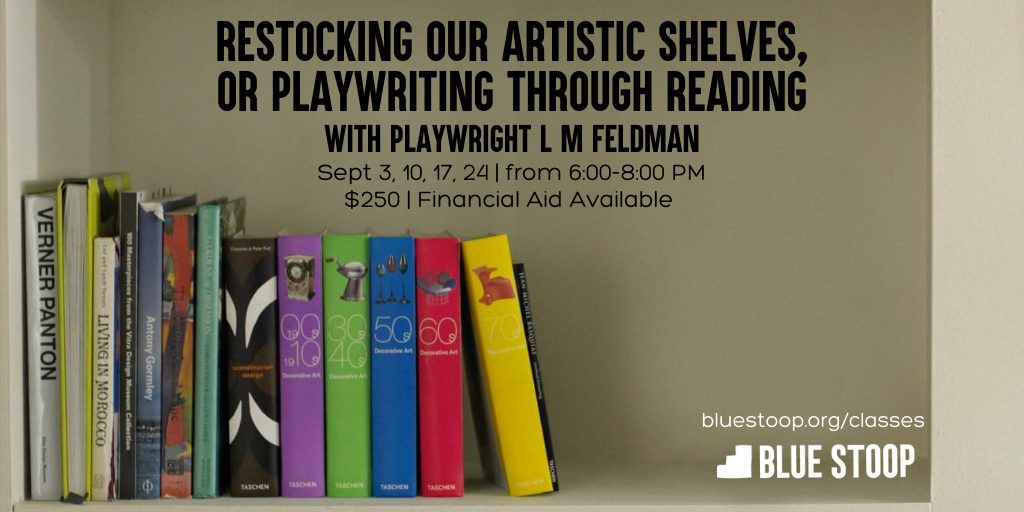 For those struggling to write during the pandemic, now can be a good time to turn our attention towards input. In this class, L M Feldman will guide students through discussions of 4 plays. This course is designed with playwrights in mind, but all writers and readers are welcome! No application required. The four-week course is every Thursday in September. The cost is $250. Registration closes by September 2. Register today!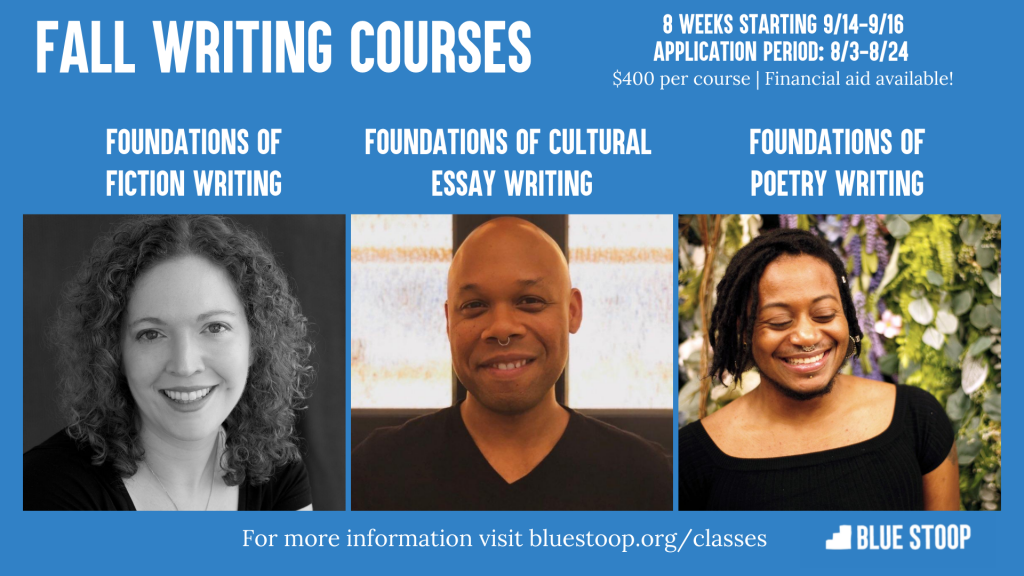 Foundations of Fiction Writing with Stephanie Feldman (Mondays)
Fiction writing is both craft and art. In this course, students will examine five foundations of fiction: narrative structure, character, voice, place, and dialogue. Follow Feldman on Instagram @stephanie.feldman and Twitter @sbfeldman. (Registration is closed)
Foundations of Cultural Essay Writing with Tre Johnson (Tuesdays) 
Students will read cultural essays from a variety of backgrounds, topics, and lifestyles to explore how to further (or begin!) your skill in cultural critiques, observations, and storytelling. Follow Johnson on social media @tre_john_son. (Registration is closed)
Foundations of Poetry Writing with Noor Ibn Najam (Wednesdays) 
Writing poetry changes a poet, every time, in ways that can be inexplicable and resistant to explanation. In this discussion-based, generative workshop, we will collaborate to grow our understanding of the craft of poetry. Follow Najam on Instagram at @spike_sappho. (Registration is closed)
To learn more about Blue Stoop follow them on social media @bluestoopphl.