Virtual Memorial Day Weekend on the Philly Waterfront
Celebrate the unofficial start of summer with a virtual Memorial Day Weekend on the Philly Waterfront.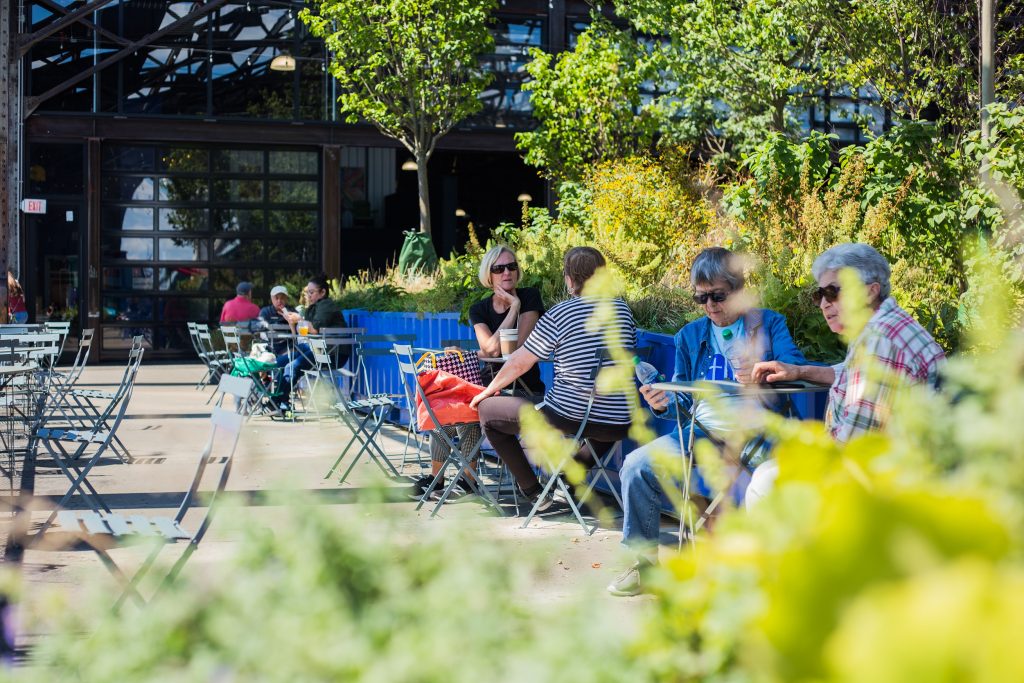 Enjoy music, free family activities with PopUpPlay , delicious recipes from Yards, Skelly's Amusements, and Hardena, and more for a reimagined virtual experience that you can enjoy from the comfort of your home.
Schedule
Virtual Sunday's with PopUpPlay
Join us on Sunday, May 24 at 11:30 am for a special Memorial Day Weekend playdate on Zoom — beach-style. Registration is free. Space limited. Sign up today!
Cherry Street Pier: Then and Now
Explore this virtual collection by resident artist James Abbott that showcases Cherry Street Pier's transformation for a warehouse to a creative hub.
Summer on the Waterfront Eats and Drinks You Can't Resist 
Sink your teeth into recipes from some of your favorite Waterfront food and drink vendors, like Yards , Hardena, and Skelly's Amusements .
10 Movies to Get You Primed for Summertime
Take a deep-dive into the ultimate water-themed movie list curated by Sarah Mueller, the founder and director of cinéSPEAK.

Summer Sounds Playlist 
From bachata to indie-rock to hip hop to other homegrown hits, don't miss our masterful mix that will keep you bopping all summer long!
Challenge! Park at Penn's Landing
If you could be at Penn's Landing right now, what would you be doing? Show us your 'indoor park' ideas as part of our new Park at Penn's Landing challenge series! #InTheLivingRoomChallenge #MyPhillyWaterfront
We will continue to share the beauty, culture, and spirit of the #PhillyWaterfront with you so when the time is right, you can visit once again.
Share your favorite Philly Waterfront memories with us on Facebook, Instagram, and Twitter today! #MyPhillyWaterfront