All Fest Short Film Program
Celebrate Philly's diverse indie film scene at the All Fest Short Film Program at Cherry Street Pier!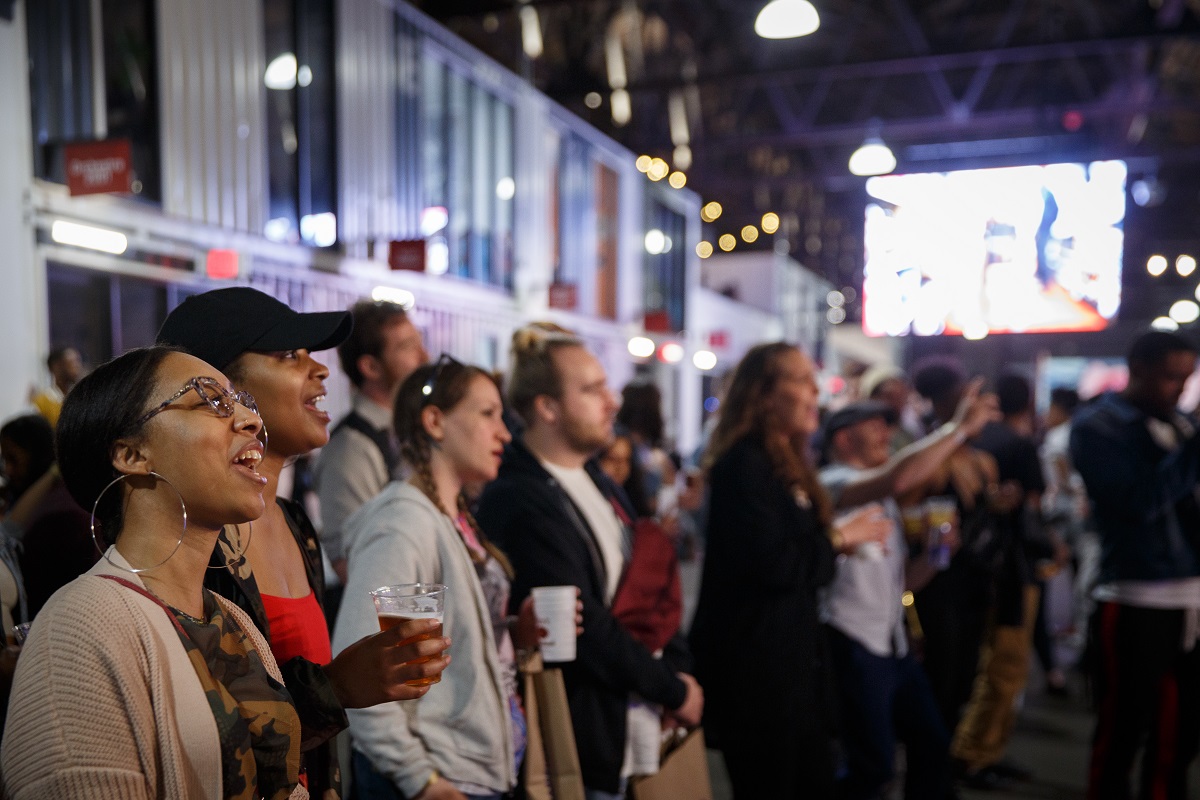 Join five of the city's top indie film festivals for a special evening of captivating short films. Each festival has selected a film that reflects the theme of music, showcases talented filmmakers, and embodies their missions and commitment to supporting their communities in the arts.
Check out all of the participating film festivals below, with synopses of each featured short film.
1) Philadelphia Asian American Film Festival
Film: Dancing Shoes
Synopsis: When his mom gives him a magical pair of shoes, a young street dancer's life is changed forever.
Film: To Be Free
Synopsis: This experimental black and white short meditates on the life of performer Nina Simone (Adepero Oduye). Set in a tiny after-hours club, the viewer observes Simone seeking a way, for one moment, to be free.
3) Philadelphia Latino Film Festival
Film: Pa'lante
Synopsis: Pa'lante, based on the song of the same name by the band Hurray for the Riff Raff, is a riveting short film exploring the struggles of working-class Puerto Ricans in the aftermath of Hurricane Maria. The song itself speaks to Puerto Rico's history of oppression, and its people's continued struggle – from the archipelago's colonization to the mass sterilization of unwitting women in the '50s and onto the Nuyorican movement of the subsequent two decades. Lead singer, Alynda Segarra talks about humanity lost, and the unprecedented courage, despite it all, of Puerto Ricans who still move forward.
Film: A Children's Song
Synopsis: When two students competing for a music scholarship discover that their original compositions are based on a single family song, both are determined to prove ownership, leading them to uncover the long lost true origin of the melody: a story of salvation and hope when over 20,000+ Jews emigrated to Shanghai during WWII.
5) qFlix Philadelphia, The LGBTQ+ Film Festival
Film: Happy Birthday Marsha
Synopsis: 
Happy Birthday, Marsha! is a film about iconic transgender artist and activist, Marsha "Pay it No Mind" Johnson and her life in the hours before she ignited the 1969 Stonewall Riots in New York City.
Free and open to the public.
Wheelchair accessible.
Dogs on leashes welcome.