Athena Scott
Painting, Drawing and Mixed Media Portraits
Studio 15
Athena's work is the synthesis of fine arts and design.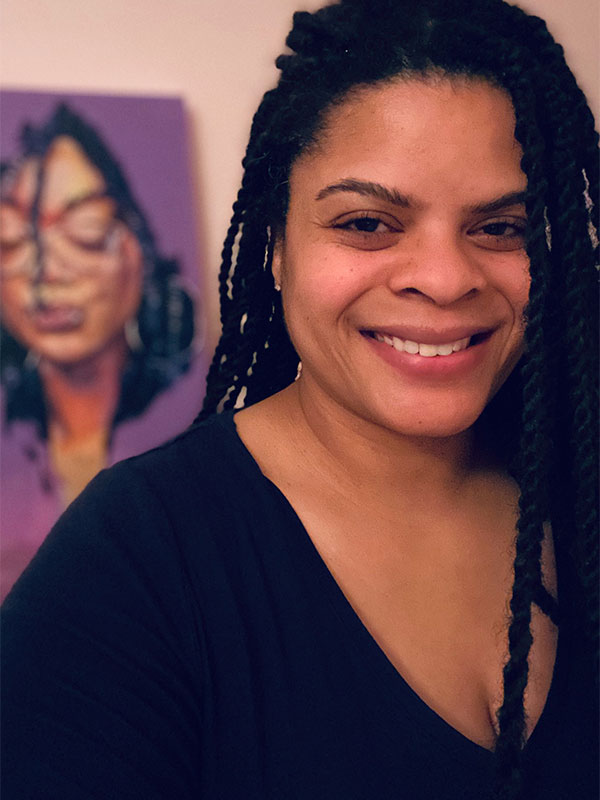 Her influences include Frida Kahlo, Käthe Kollwitz, Jean-Michele Basquiat and Kerry James Marshall, to name a few. Though her primary love is portraiture, she has also worked professionally as a web/graphic designer for the past 14 years. In her work, you sometimes get a sense of those worlds merging to become one, as she experiments with various tools, techniques, and surfaces.
Heavily influenced by music and human expression, much of Athena's work is created while
surrounding herself with a collage of sounds that help to bring forth the mood and emotions she's trying to convey. Athena shares some of her process on social media with time-lapse footage and stills, allowing her followers to be a part of her creative journey. Her muses can be those familiar to pop culture, family or just someone who has caught her eye. Athena will pursue an MFA degree at Pennsylvania Academy of Fine Arts (PAFA), in the Fall 2020.
Visit Artist Website