June 24, 2020
Blog
We Stand in Solidarity with Black Lives Matter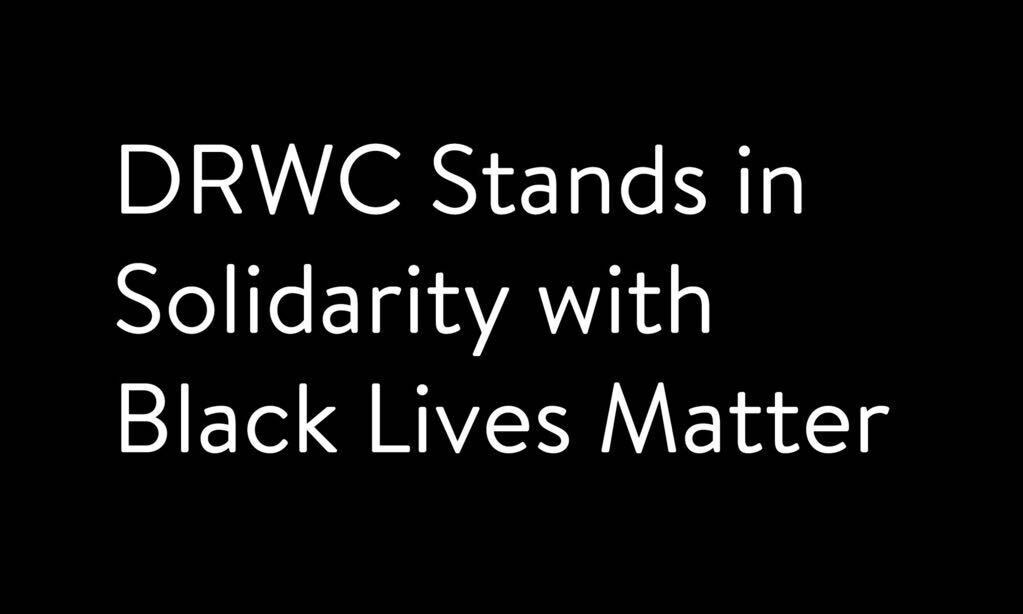 We at the Delaware River Waterfront Corporation believe in a just and equitable society, and strive to create safe and welcoming public spaces that reflect those values. We recognize, however, that society is not just and equitable for all, a truth most recently seen in the brutal killings of George Floyd, Breonna Taylor, Ahmaud Arbery, and countless other African American people in this country.
People of color, particularly Black people, directly bear the unequal weight and are impacted the most by racist institutions, policies, and practices. These injustices manifest themselves in vile acts of violence, oppression, and indifference, aimed at the Black community. Let us say unequivocally: Black Lives Matter.
As an organization whose mission is to create equitable and accessible public spaces for all of Philadelphia and its visitors, we are not immune to racism and have come to learn that we can and must continually work to our shortcomings and prejudices through anti-racism efforts and honest dialogue aimed toward racial justice.
Over the past week, we have listened and asked questions. Through those conversations and listening, we can say that
We recognize the magnitude of the times
We welcome the opportunity for growth that it provides
We commit to being an agent of change
We acknowledge that we do not have all the answers and will make mistakes
We affirm our mission to create a waterfront that is safe and welcoming for all
These words must be followed by hard work and tangible action. We cannot stand with our Black and Brown coworkers, neighbors, friends, and family with only words. To that end, DRWC has established a newly formed committee, the Economic Opportunity and Diversity Committee, to guide DRWC's efforts to create meaningful change, focusing on how we can support the health and well-being of our staff; how and where we invest our money; how we reach and engage with communities of color, especially Black communities; and how our policies and procedures can ensure that the Waterfront is welcoming for all. The Economic Opportunity and Diversity Committee will meet the week of June 8th 2020 to start the work of creating the initial steps towards a robust anti-racism and racial justice action plan for the organization.
We feel that this is too pivotal a time in our City and in our Nation for us to offer more specific steps that will be taken at this time without fuller discourse, listening, and open, honest dialogue about what DRWC can do as an organization both internally and externally in our work to create an equitable and accessible waterfront for all.
As we move forward, we will update you regularly about our plans and actions to maintain accountability. We are completely committed to reaching our goal of a safe and welcoming Waterfront not just for some, but for all.
William L. Wilson, Chair, DRWC Economic Opportunity and Diversity Committee
Alan Hoffmann, Chair, DRWC Board of Directors
Joe Forkin, President, DRWC