November 24, 2020
Blog
Get to Know SpArc Services
Get to know SpArc Services, a first-year resident artist organization with a mission to support people with disabilities by providing programs and services that encourage inclusion, independence, and personal achievement.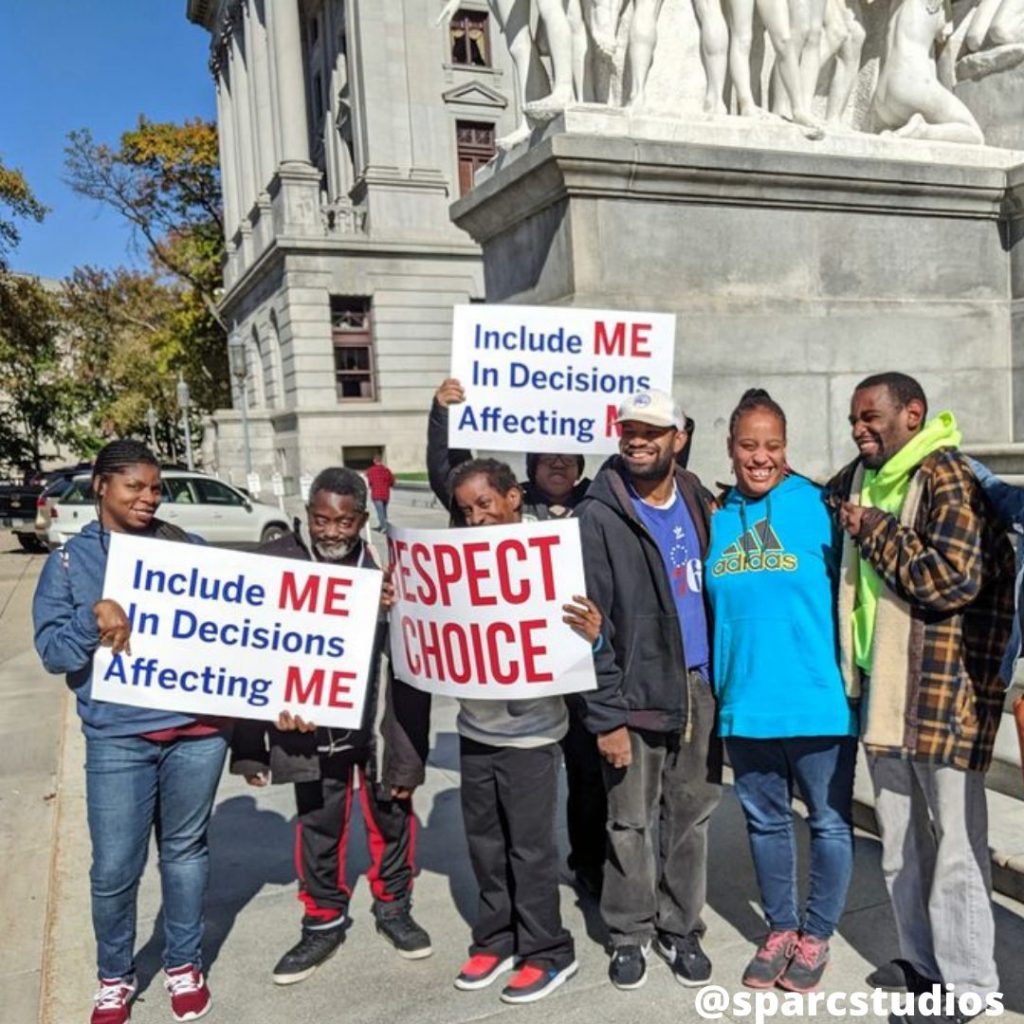 Just like their name, they're sparking a love for the arts in their clients through their Cultural Arts Center with fine arts classes or trips to cultural sites. Take a deep-dive into this curious  10-minute Q&A and learn just how awesome this organization is. The responses were a collaborative effort between Kathleen Nace, Director of Cultural Arts; Camille Estacio, Virtual Program Coordinator; and their marketing team.
What would you consider one of Philadelphia's best-kept secrets?
I'm not so sure how secret it is but Philadelphia's Magic Gardens is an amazing place with the most creative and immersive art for a relatively inexpensive ticket price.
What inspired the founding of your organization? What creative need does your organization fill? What differentiates your organization from others with similar missions? 
SpArc Services finds its roots in the founding of The Arc of Philadelphia in 1948 when a group of parents who sought better services and way of life for their children with disabilities, formed the organization.
There are many facets that set our organization apart from other non-profits. In the Cultural Arts Center, participants might take a dance and movement class; try out a new medium in fine arts classes; or go on a trip to a museum or cultural site.
Our commitment to helping participants engage with the greater Philadelphia arts community through partnerships with other organizations and access to mainstream classes also sets us apart.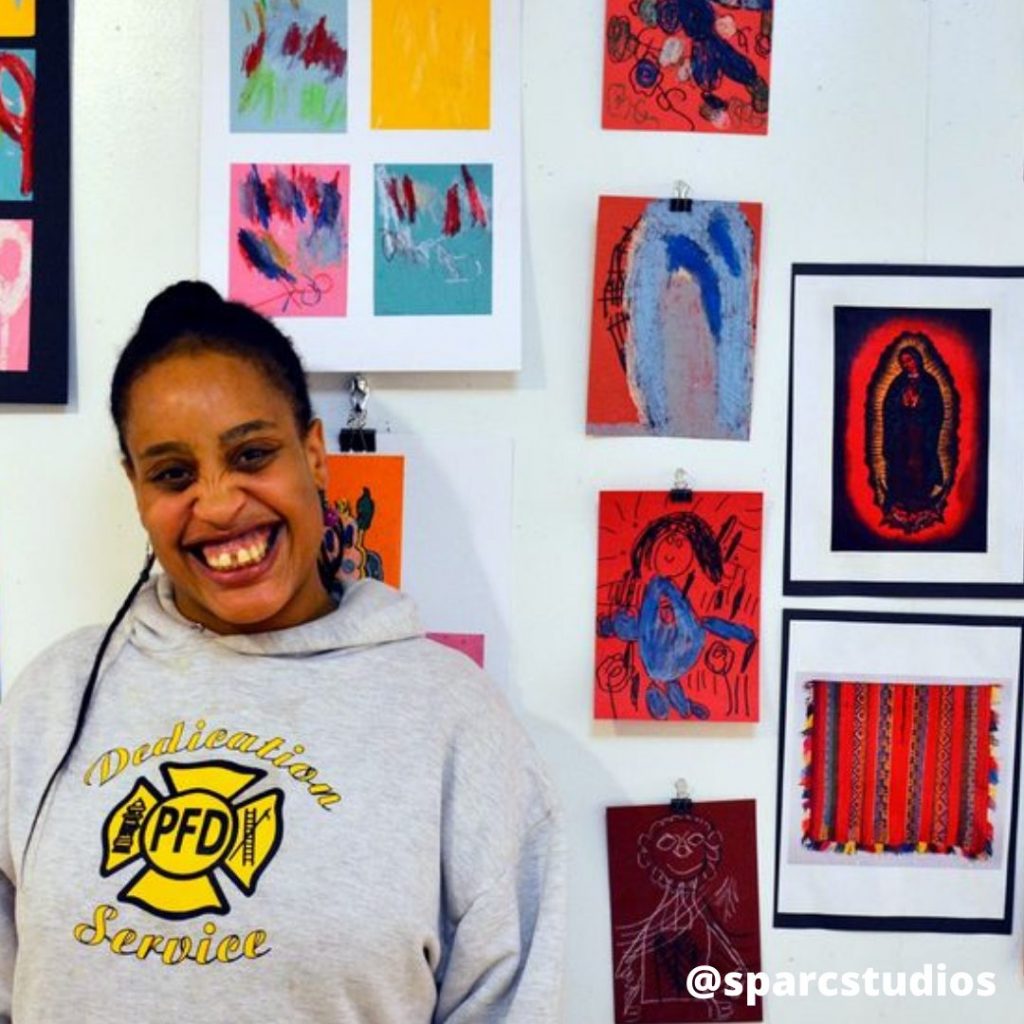 What's your organization's guiding principle/s?
The mission of SpArc Services is to support people with disabilities by providing programs and services that encourage inclusion, independence, and personal achievement.  The organization is also committed to ensuring that all people with disabilities are included in their community, and are provided with support and services of the highest quality.
The creative/artistic life can often feel isolating. What do you do to counteract that?
Currently, we are trying to connect our participant artists with each other through virtual programming. Pre-pandemic, our artists were fortunate to spend most days with each other – a group of about 100 different participant artists.
What's the most ridiculous fact you know?
When a baby whale is first born it cannot float or swim. The mother lifts its newborn calf to the surface, where it can breathe. Within hours, the baby begins to swim on its own.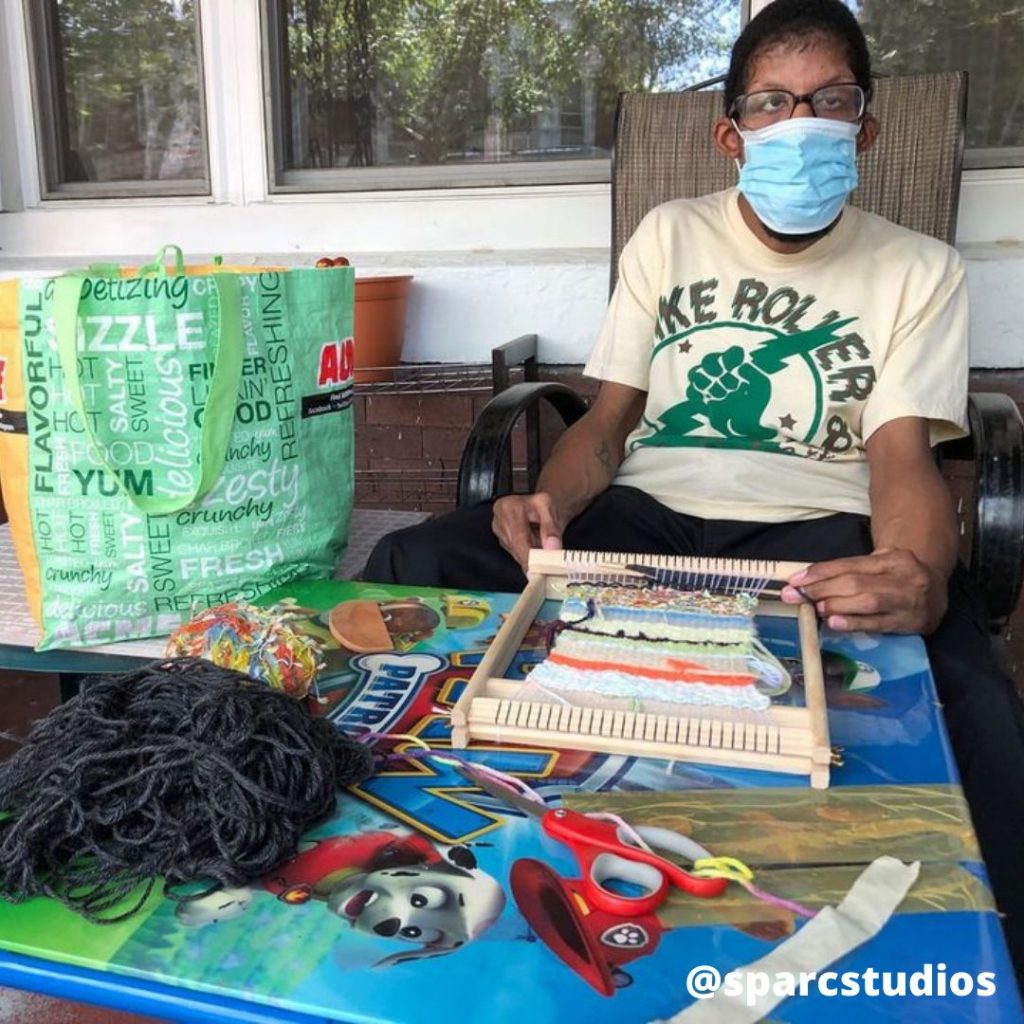 In 50 years, what will people be nostalgic for and why?
Making audio phone calls.  Every call will be virtual, and we won't ever get to hide 😊.
If you could have one superpower, what would it be and why?
Teletransportation so I did not have to drive in Philly traffic and could visit anywhere in the world without the time it takes to travel.
Is cereal soup? Why or why not?
Never have I thought of cereal as a soup. Cereal is cereal. It's breakfast food. You can even eat it without milk as a snack.   Soup is (typically) hot, typically eaten for lunch or dinner.
If someone asked to be your apprentice and learn all that you know, what would you teach them?
How to work with individuals of various abilities; how to respect and treat all people with dignity; and how to appreciate each other's differences
What's the best piece of advice you've been given? What's the best piece of advice you have given? 
"It never hurts to ask;"  "Do everything with kindness;"  "Treat others the way you want to be treated."
Follow SpArc Services on social media at @sparcstudios.
Loved learning about SpArc Services? Get to Know Sharif Pendleton.