November 2, 2020
Blog
New, Large-Scale Neon Installation Opens at Cherry Street Pier
Opening on November 6th, 2020, multimedia artist John Schlesinger's After the Fall is a site-responsive installation that roots and twists through Philadelphia's Cherry Street Pier, a 65,000 square-foot arts-focused public space along the Waterfront.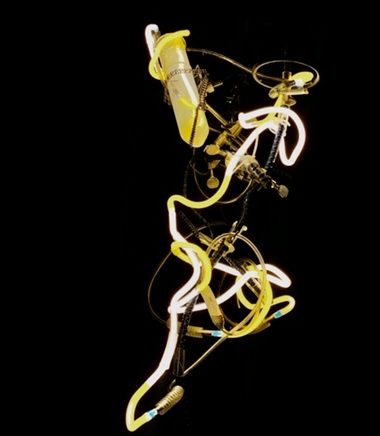 Schlesinger, an award-winning photographer-turned-sculptor with work in permanent collections and museums around the country, presents his largest exhibition to date with this collection.
Embracing the history on the Waterfront through its use of architectural materials reclaimed from it—skylight windows salvaged from Cherry Street Pier and metal and stone from construction projects. Schlesinger uses materials that have seen 100 years of sunlight, rebar, and concrete that have witnessed the rise and fall of our built environment. Visitors will be presented with the narratives of trauma, loss, memories, and renewal through the eyes of architectural features both present and gone.