May 23, 2022
Blog
Get to Know Timothy Prettyman
Resident painter Timothy Prettyman is not only skilled at creating colorful compositions with interesting shapes, but thoroughly enjoys making art. What more can one ask for from a painter? Learn what gets him into his creative, happy place in this fun Q&A.
What's the best piece of advice someone has ever given you?
Someone once told me, or I picked it up from somewhere, that an artist should only create work that they love. I thoroughly believe that people can tell when you love to create your art and it will resonate with them.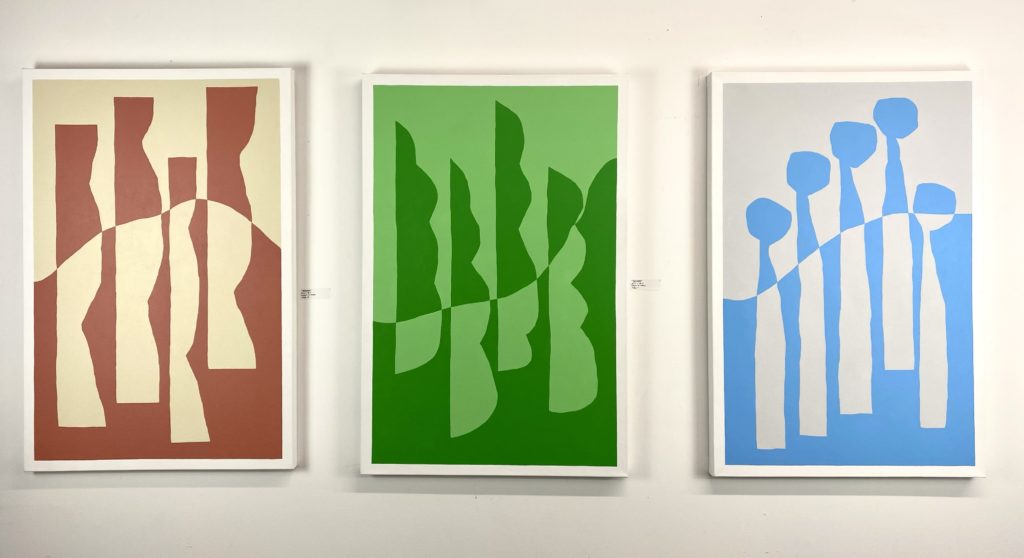 What is your favorite thing to do to activate your creativity?
I usually put on my headphones and listen to music before I start painting for the day. Music is a huge part of my process and it helps me focus. Sometimes I listen to music while I paint but I always have to listen to music before starting my day in the studio.
At what age did you discover your artistic talents?
Creating artwork has always been a part of my life. I started coloring and drawing at 4 years old and never really stopped. Instead of going outside and playing with all the neighborhood kids, I would be inside working on a drawing.
This Q&A is one in an artist Q&A series titled Get to Know. All Q&A's were reviewed and edited by the Delaware River Waterfront Corporation Digital team.