October 17, 2023
Blog
Celebrating the 5th Anniversary of Cherry Street Pier: A Vibrant Waterfront Gem in Philadelphia
Let's celebrate! This month marks the 5th Anniversary of Cherry Street Pier.
Since the Pier opened as a revitalized public space, it has truly become a vibrant, collaborative home for Philadelphia visionary artists, creators, and entrepreneurs. Join us as we mark this special occasion by looking back at the Pier's history, current impact, and bright future, along with all the things that make it so special.
A Stroll Through History: The Genesis of Cherry Street Pier
When you stroll Cherry Street Pier you'll be swept into its past. Its history remains in the form of its gabled wooden roof, masonry headhouses, steelwork, train tracks, and train stopper. Built in 1919, the Pier, then known as Municipal Pier 9, was once a pivotal part of the shipping industry and served as a gateway to transport goods into the city.
For decades, the Pier sat vacant before DRWC gave it new life as a multi-faceted public space in accordance with its mission – to make the Waterfront more accessible to all. Cherry Street Pier not only connects Philadelphians and visitors to the Waterfront, but has brought revitalization to the Waterfront through arts, culture, and creative experiences.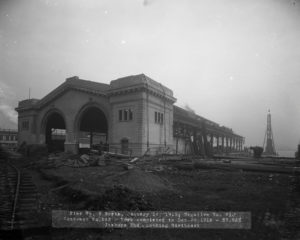 Photo courtesy of PhillyHistory.org, a project of the Philadelphia Department of Records.
A Fusion of Art and Commerce: What Makes Cherry Street Pier So Unique
Cherry Street Pier has quickly become an iconic Philadelphia landmark, because of it's ability to foster a unique, creative community in the city. It's a place where artists, small business owners, and restaurateurs can connect with the public and build their businesses in fun, innovative ways.
Five years of Cherry Street Pier has welcomed 110 exhibitions, 37 studio artists or arts organizations, 154 markets, and seven different dining experiences provided by local restaurants, making the Pier a place where the creative economy can flourish.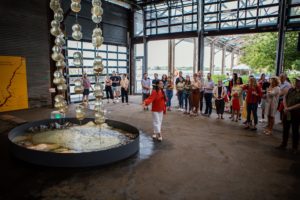 5 Years of Memorable Events: Cherished Moments at Cherry Street Pier
Not only is Cherry Street Pier a creative hub, but it's also a hub for community engagement and Philadelphia arts and culture. From multicultural festivals, film, workshops, screenings, installations, exhibitions, and performances, Cherry Street Pier has hosted more than 1,017 artistic celebrations in five years with many more to come. Review our upcoming events.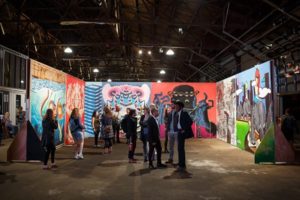 The Heart of the Community: Cherry Street Pier's Impact on Philadelphia
Philadelphia prides itself on being a city of Brotherly Love and Sisterly Affection. Cherry Street Pier has embraced that as a place that celebrates the city's diverse communities, creating a place of self-expression for all.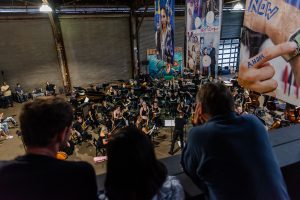 Looking Ahead: The Future of Cherry Street Pier
As we celebrate the 5th Anniversary of Cherry Street Pier, there is no doubt that it will continue to be an integral part of Philadelphia's cultural landscape, not only as an example of what revitalized spaces can be, but also as a pillar for arts, culture, and creativity for years to come.
Visit Cherry Street Pier today to experience the magic for yourself, and join us in commemorating this milestone at the Pier's 5th Anniversary Exhibition and Birthday Bash on Friday, October 27 from 5 p.m. to 8 p.m. The exhibition will be on display through the New Year.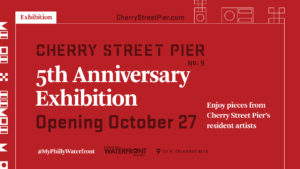 Share your favorite Pier moments!  In honor of the Pier's 5th Anniversary, tag Cherry Street Pier on Instagram using the hashtag #CSPTurns5 for a chance to have your special memories featured on our feed.