Portside at the Pier Summer Camp
It's time to create!
Resident artist Portside Art Center will host Portside at the Pier Summer Camp now through August 20.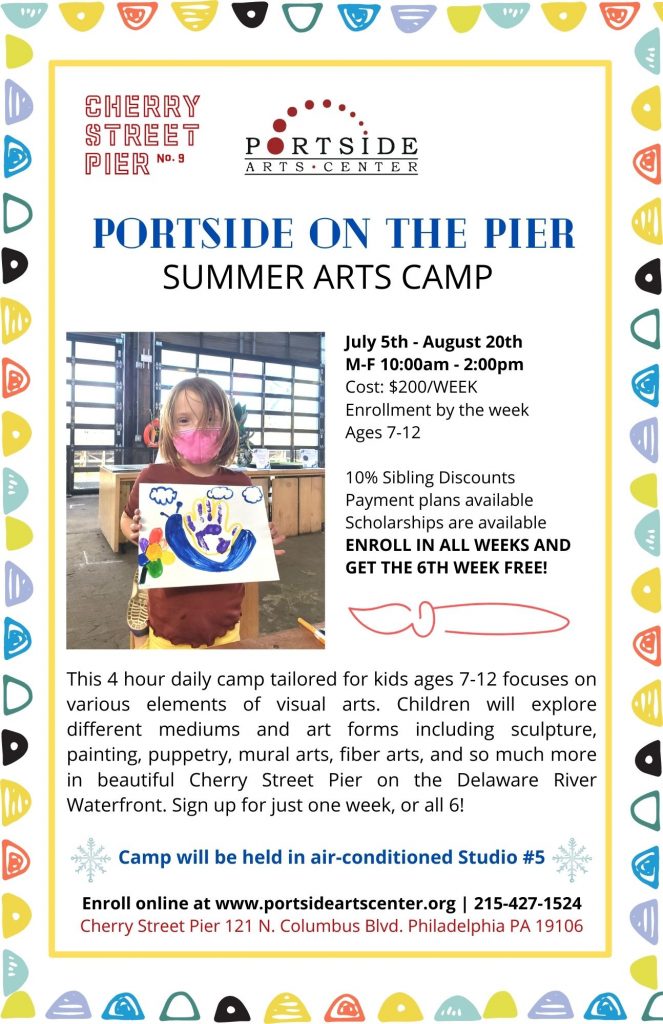 For children, 7-12 years old, this six-week day camp explores different mediums and art forms including sculpture, painting, puppetry, fiber arts, some of which will be taught by some of the Pier's resident artists.
Camp will run July 5 through August 20, Monday through Friday from 10 am to 2 pm in Studio 5, which is air-conditioned. The camp experience will culminate in a group show at the Pier.
Cost: $200 per week
Discount: 10% sibling discount
Payment plans and scholarships are available.
Learn about our safety enhancements before your next visit.
Review our parking and directions information before your next visit.
Delaware River Trail Construction: Construction for the exciting Delaware River Trail is happening along Columbus Boulevard. The project is making headway and will result in a stunning multi-use trail that will increase accessibility to the Waterfront. The trail is scheduled for completion in Fall 2021.