Cherry Street Pier resident artist Flygirrl is back with another round of Sip N' Paint sessions, this time for grownups.
Enjoy adult beverages as Flygirrl — artist, graphic designer, and event producer extraordinaire — helps you channel your inner Basquiat and guides you through a one-of-a-kind painting experience on the Pier. All skill levels welcome.
Tickets for the event are $25 per person and includes a take-home canvas, paint, brushes, easel, towels, and water. Each session is from 6 pm to 9pm.
SCHEDULE
October 11
October 18
October 31 – Halloween edition! Purchase your tickets today.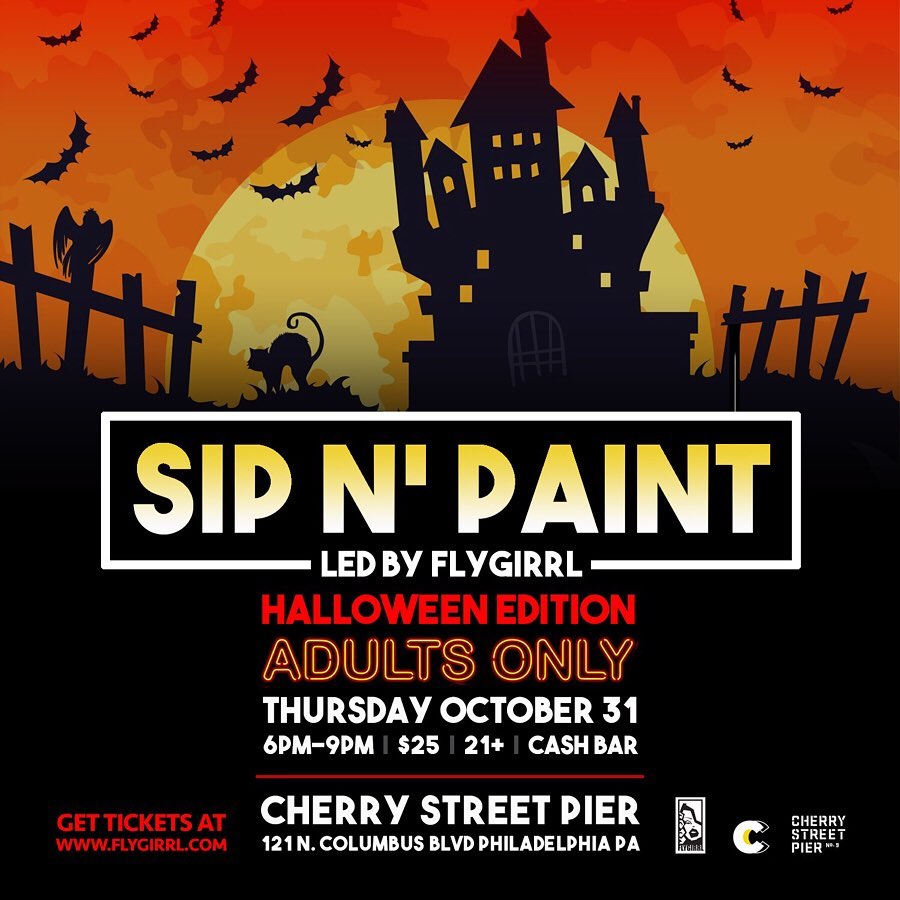 Purchase tickets today for one, two, or all three of the paint sessions!
Wheelchair accessible.
Cherry Street Pier is a smoke free and vapor-free zone!