Due to inclement weather, Cherry Street Pier is CLOSED today - Tuesday, August 4, 2020
Seeing Old City '83 On: Photographic Projects by James B. Abbott and James Wasserman
Explore the changing landscape of Old City at Seeing Old City '83 On: Photographic Projects by James B. Abbott and James Wasserman through November 3 at Cherry Street Pier.
Resident artist Abbott and local photographer Wasserman began personal projects during the nineteen-eighties. Their goals and subject matter were different as they worked independently of each other but both developed a personal portrait of Old City as it underwent a demographic, physical, and commercial transformation.  Neither knew at the time how much would disappear and what would remain.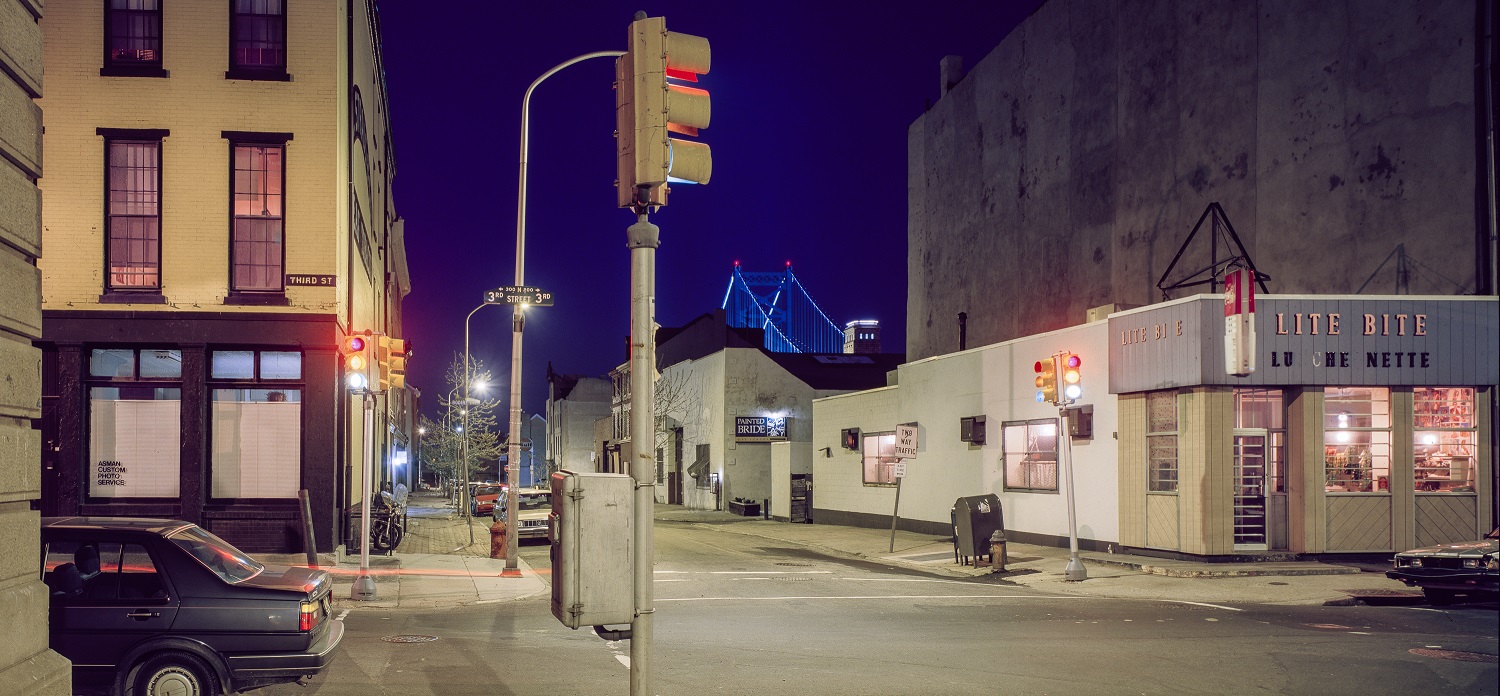 Selections from these two complementary bodies of work are shown together for the first time in the newly transformed Cherry Street Pier. The exhibition is a selection of Wasserman's personal, keenly seen portraits of residents and shop keepers that formed and transformed the neighborhood he lived in, juxtaposed against Abbott's images of a once-neglected and decaying riverfront framed by the Ben Franklin Bridge.
Free and open to the public.
Dogs on leashes are welcome.
Cherry Street Pier is a smoke and vapor-free zone.