Kampoeng Indonesian Village
Celebrate Indonesian Independence Day with resident food vendor and James Beard Foundation Finalist, Hardena.  Sample food, watch live music, dance performances, and more.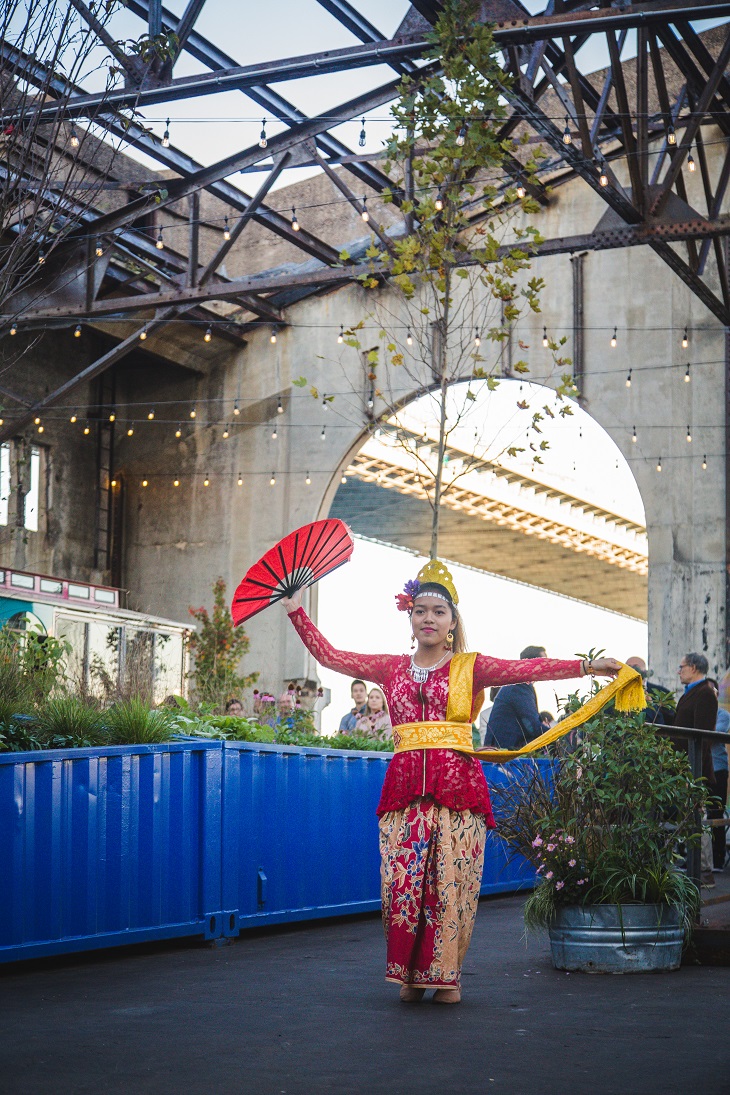 Presented by Cherry Street Pier and acclaimed food vendor Hardena, joins us in commemorating Indonesia Independence Day with art, dance, and delicious food.  The Garden will be adorned in the country's national colors of red and white, providing a festive backdrop to enjoy this beautiful culture.  Plus, watch captivating performances by Modero, the Swarthmore Gamelan Group and many more, take in a fashion show, and pick up one-of-a-kind items from vendors Davas Batik and Bali to Bala. The event will culminate with a free film screening of Green Warriors: Indonesia.
SCHEDULE:
2 pm – 4 pm: Pre-show with New Pony 
4 pm – 6 pm: Performances Featuring:
Gamelan of Bali Semara Santi
Modero Cendrawasih
Bapang Selisir Dance
Tari Puspanjali Modero Youth (Bali)
Tari Gandrung Banyuwangi Modero Teens/Adults
Tari Kandagan Detty (Sunda – West Java)
Dangdut in America
PLUS …
Live DJs and giveaways
6 pm: I Love Batik Fashion Show
8 pm: Free Screening of Green Warriors: Indonesia
Citarum River, Indonesia, is the world's most polluted river. A reporter teamed up with international scientists to investigate the causes and consequences of this pollution. One of the main polluters is actually the fashion industry: 500 textile factories throw away their wastewater directly into the Citarum River. Thanks to the help of concerned citizens, the "Green Warriors" team analyzed water samples, rice, children's hair, etc. and found out many toxic chemicals are endangering the lives of the 14 million Indonesians using the Citarum water. Watch the trailer HERE.
Free and open to the public.
Wheelchair accessible.
Dogs on leashes welcome.