ISA brings the Rowhouse Workshop to  Cherry Street.
Enjoy Rowhouse Workshop in Studio 5 through August 25th!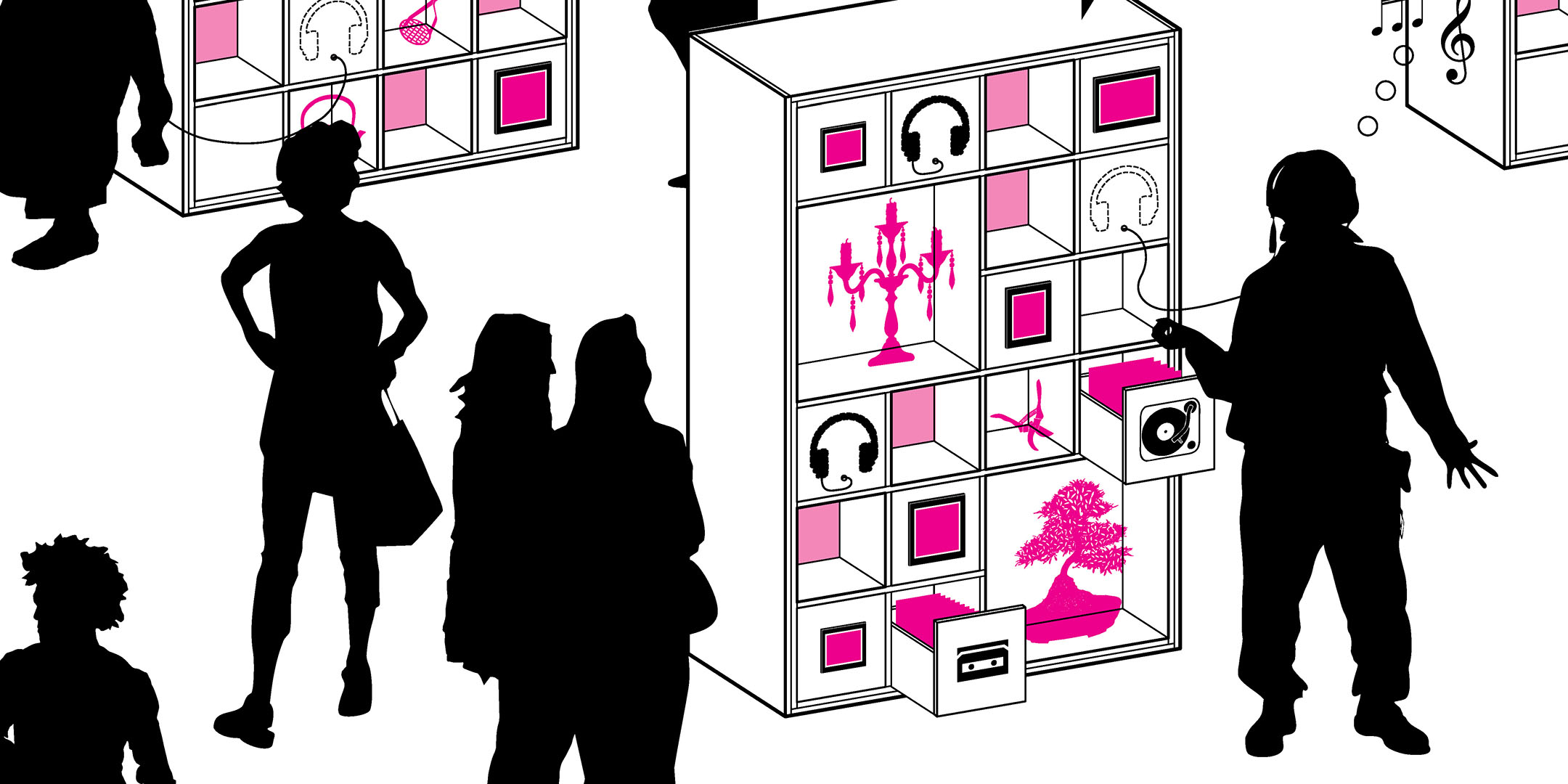 Curated by Interface Studio Architects (ISA) and supported by The Pew Center for Arts & Heritage, Rowhouse Workshop is an interactive exhibition that showcases the unique identities of four rowhouse blocks located in neighborhoods throughout Philadelphia. While the houses themselves are remarkable objects, it is their organization into blocks and the stories and experiences of their residents that is the focus of Rowhouse Workshop.
Over the last year, ISA has hosted community block dinners throughout the city – documenting the neighborhoods and histories of the people who inhabit and shape Philadelphia's urban fabric. Rowhouse Workshop is an interactive expression of these findings – a current snapshot of the unique personalities of rowhouse blocks in North, South and West Philadelphia in the midst of a changing city. The exhibition leads visitors through a series of block installations, providing a window into the life of each of four participating rowhouse blocks through collectively curated songs, recipes, photos, and videos. A series of digital and physical media, including drawings, photographs, and objects offered by Rowhouse Workshop participants will be showcased in totems fabricated by local Philadelphia teenagers through fabrication partner Tiny WPA's community-building program.
Developed in and for Philadelphia, Rowhouse Workshop aims to create a new platform through which to discuss the future of urban design and rowhouse development in the city.
Free and open to the public.
Wheelchair accessible.
Dogs on leashes welcome.