We're bringing you two compelling installations this month at Cherry Street Pier! The Center for Emerging Visual Artists (CFEVA) Fellowship Exhibition, as well as Valientes Guerreras "Life Is Not Disposable!" installation by Fleisher Art Memorial in partnership with Women Organized Against Rape (WOAR). See them now through May 30 during regular pier hours!
Valientes Guerreras (Brave Warriors) "Life Is Not Disposable!"
The Amphitheatre
As part of the Bring Your Own Project initiative, Fleisher partnered with Women Organized Against Rape and connected with Latina community members who had shared cultural and social roots as migrant women. Guided by artist facilitator Laura Deutch, the group learned to tell their story through collage, photography, printmaking, sewing, cooking, and more. What emerged is a large, striking curtain from recycled materials, including 60,000 soda tabs. The piece weaves symbols and pieces from compañeras (partners) no longer physically here, but spiritually present. Each woman's individual story is embedded in the piece, bound by strength, determination, and creative will.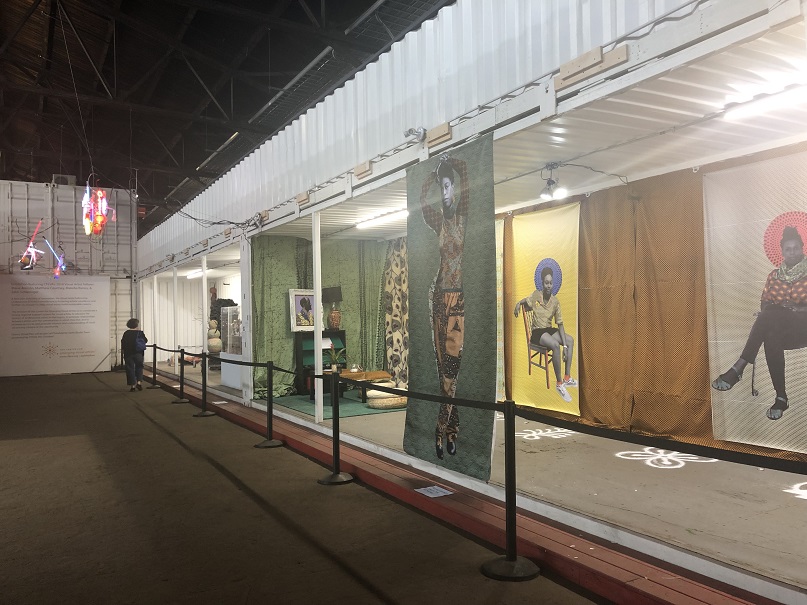 Fellowship Exhibition at Cherry Street Pier presented by CFEVA
The Gallery
This exhibition features the work of Marie Alarcón, Matthew Courtney, Makeba Rainey, and John Schlesinger as part of the Visual Artist Fellowship at CFEVA.  A two-year hatchery of innovation, the Visual Artist Fellowship underscores CFEVA's commitment to fostering artistic excellence and furthers its mission to help visual artists build sustainable careers.  Artists are selected by an independent Board of Artistic Advisors based on the merit of their artwork, demonstrated ability to reach stated goals, and a clear vision for the next level in their professional practice.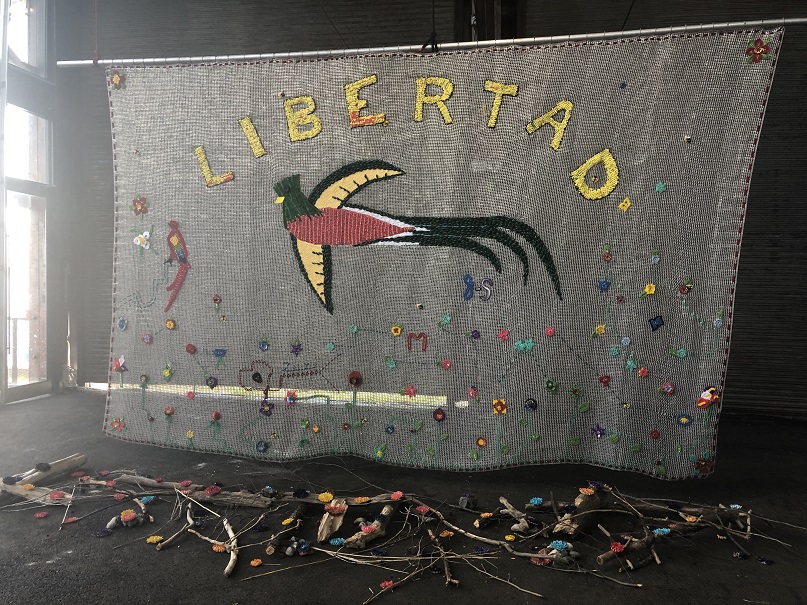 Don't forget to also explore the Dreamline banners and Al Bustan's An Immigrant Alphabet banner installation!
Dreamline Banner Installation
Pier Entrance
Enjoy the Dreamline banners at the entrance of the Pier. They feature thousands of student-crafted banners showcasing the dreams of children from around the world. Download the Dreamline app to listen to dreams and see sample banners from around the globe.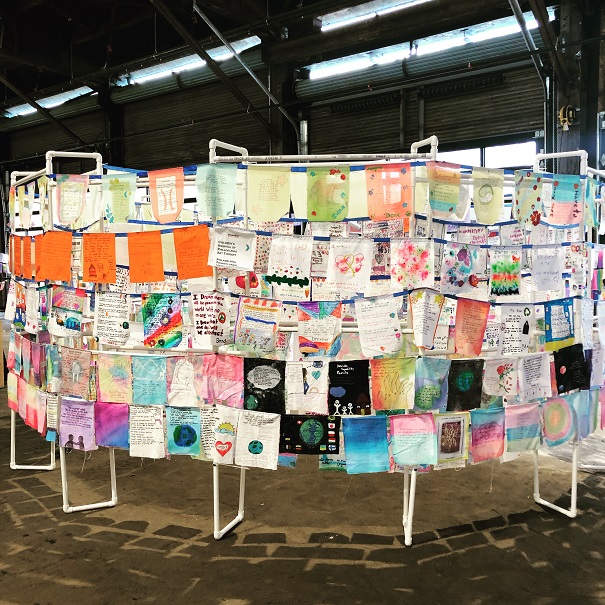 Al Bustan's An Immigrant Alphabet Banner Installation
The Pier
Eighteen Northeast High School students reflect on their immigrant journeys through a collaboration with artist Wendy Ewald. See the exhibition on display in the Pier now through Spring 2019.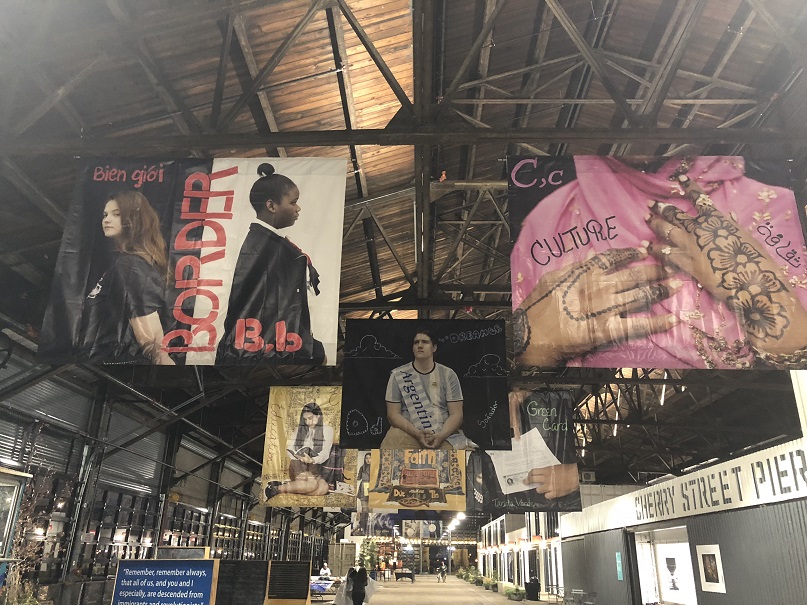 The Pier is free and open to the public.
Dogs on leashes are welcome.
Wheelchair accessible.