Celebrate, honor, and act on your dreams at the free Dream Philly Festival presented by Dreamline Philadelphia!
We are dreaming big at the first ever Dream Philly Festival and we invite you to join in. Whether you dream of becoming an artist, doctor, or have a special vision for the world, no dream is too great or too small to be expressed at this special day-long event.
Presented by Dreamline, a Philadelphia-based global initiative that aims to help students connect and take action toward their dreams, the goal of the Dream Philly Festival is to create an inclusive and participatory celebration where people of all ages can share their dreams.  At the center of the Festival will be an exhibit of thousands of student-crafted Dreamline Banners showcasing the dreams of children from around the world. Download the Dreamline app to listen to dreams and see sample banners from around the world. Guests will also be able to interact with students from countries like Belize as they share their dreams through a live broadcast on the Pier's digital screen.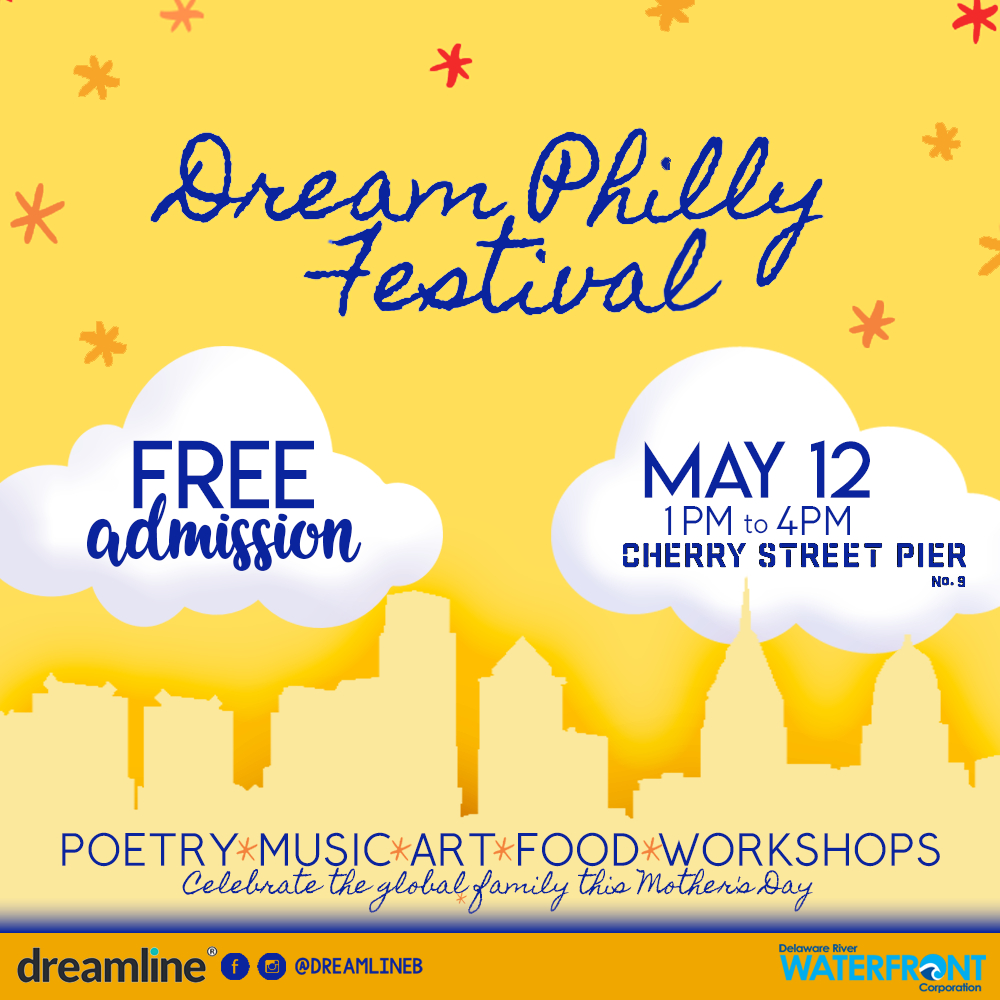 Learn how to create your own banner through a fabric workshop, stop by Studio 5 for Dream Match (an opportunity to connect with organizations and individuals who've created dream), enjoy food vendors, poetry performances in The Platform, dream merchandise, and take home your very own free dream-in-a-bottle kit. (Available while supplies last).
Keep dreaming long after the festival is over by stopping by Cherry Street Pier to enjoy a mobile Dream Booth installation throughout May and June.
The event is free and open to the public.  Sign up today!
Dogs on leashes are welcome.
Wheelchair accessible.