Sundays are for painting at Cherry Street Pier with resident artist Stacey 'Flygirrl' Wilson. Join Flygirrl on select Sundays from May to October for Kid's Sip N' Paint classes at the Pier!
Paint on the Pier with local visual artist, event producer, and graphic designer Flygirrl who will lead children through the process of creating a dynamic piece of art they get to take home with them! Watch as they take a blank canvas and transform it into a beautiful piece of art.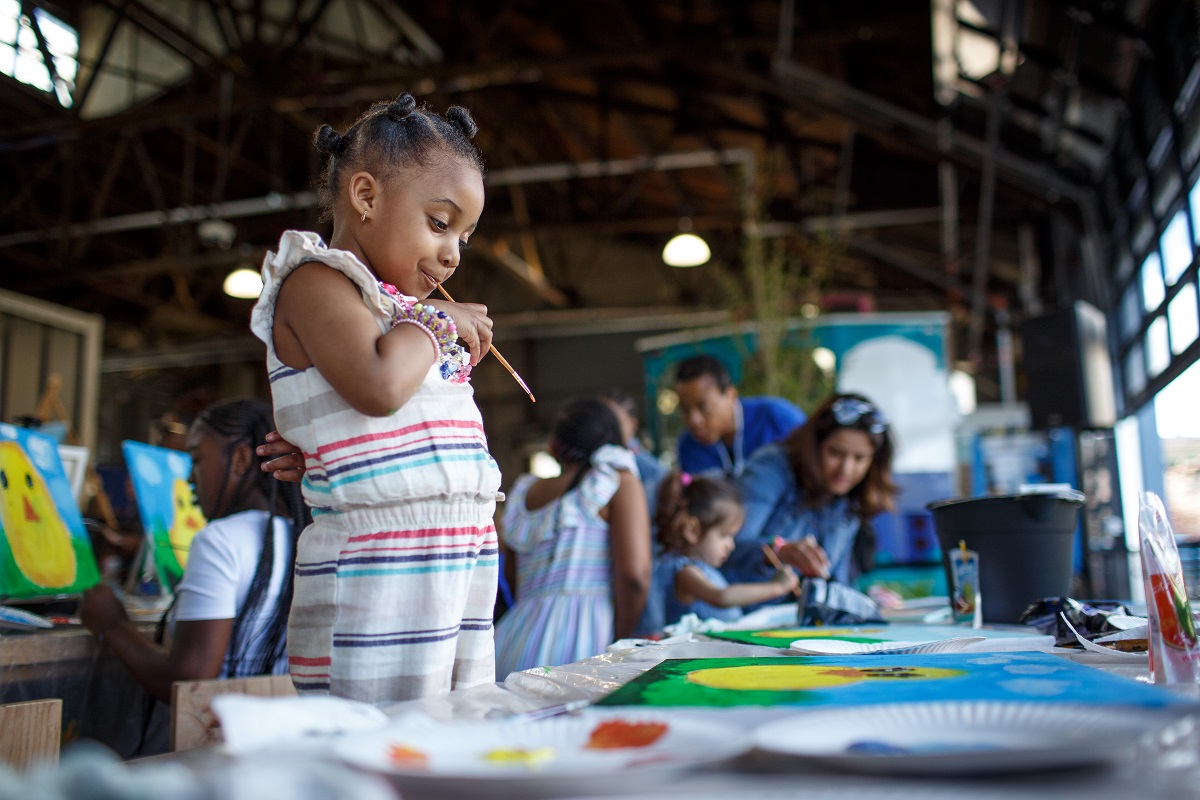 This is a ticketed event. Tickets are $20 each and include a take-home canvas, paint, brushes, easel, towels, juice boxes, and snacks. Purchase your tickets HERE!
Plan your painting day, by checking out the schedule below:
Sunday, May 5
Sunday, June 2
Sunday, July 7
Sunday, August 4
Sunday, September 8
Sunday, October 6