Jason Alexis Ramirez
Painting, Custom Apparel, Custom Furniture
Jason Alexis Ramirez, also known as JAR, is a contemporary artist and designer based in Philadelphia.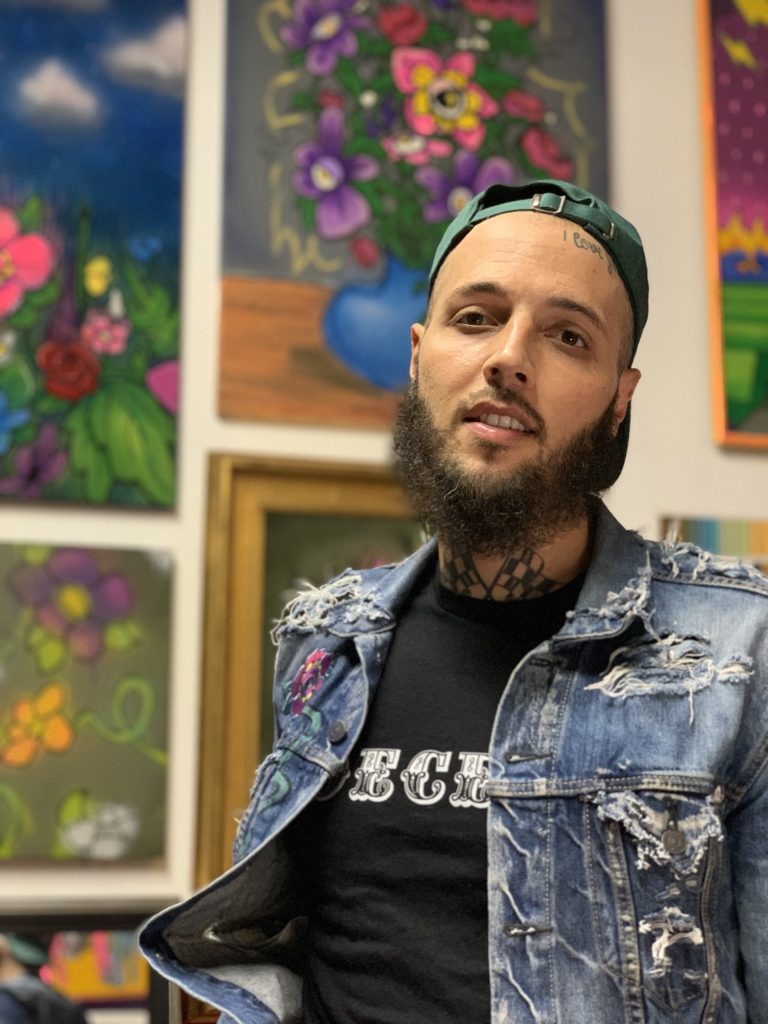 Ramirez's love for life, people, and culture resonates through his work. The use of nostalgic characters, alluring floral designs, vibrant colors, and bold lines exemplify his good nature and enthusiasm to brighten up the room.
An Army veteran who served during wartime in the Middle East, Ramirez returned home post-deployment and began studying photography and art at the Community College of Philadelphia, where he discovered his "addiction to color".
In 2017, Ramirez opened the Odd Jar Vintage Boutique, a creative mashup of fine art, collection-worthy 80's and 90's gear, hand-painted furniture, and customized outerwear. Odd Jar became a communal hub for artists as Ramirez created space for other emerging artists to display and sell their work.
Ramirez's work has shown at Miami Art Basel, Dope X Complex, and Fame Art Gallery, and he has done group shows with In Living Color NYC and Art from the Heart in Los Angeles, California. In addition, he has worked with designer brands MCM Worldwide and Vans sneaker company.
Visit Artist Website