Ed Marion
Painting & Digital Illustration
Ed Marion is a painter living and working in Philadelphia.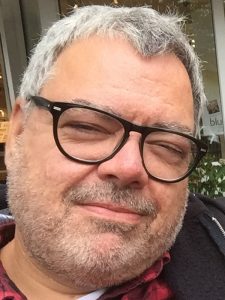 As the son of a carpenter and a touch-typist, Ed Marion learned early in life to make things with his hands. Trained in life drawing at both the Art Students' League and the Cooper Union, he works as a full-time painter and illustrator in Philadelphia, Pennsylvania. Ed sells his paintings and prints from his studio and online on Etsy.
While Ed's secret passion is live sketching wedding or live events on his iPad, he is also contemplating his Cherry Street Pier community project for 2020 and invites visitors to stop by his studio to pick his brain on how they may become involved.
visit artist website