Ed Marion
Painting & Digital Illustration
Ed Marion is a full-time painter and illustrator.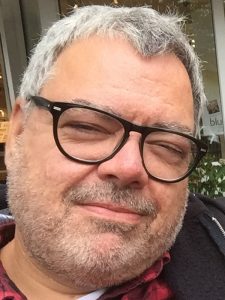 As the son of a carpenter and a touch-typist, Ed Marion learned early in life to make things with his hands. Trained in life drawing at both the Art Students' League and the Cooper Union, he works as a full-time portrait painter and wedding illustrator.
While his secret passion is live-sketching a wedding on his iPad, Ed will spend the bulk of this year's Cherry Street Pier residency on the art of the pineapple – a much-needed symbol of welcome and hospitality in a time of social distancing.
You can follow and purchase his work online at edmarion.com.
visit artist website